Trump asked to allow white South African farmers to emigrate to US after land confiscation vote
South African President Cyril Ramaphosa has promised to speed up the transfer of land.
Petition calls on Trump to allow "easily vetted" white South Africans into US instead of refugees from Middle East.
Almost 12,000 people have signed a petition asking Donald Trump to allow white South African farmers to emigrate to the US after the country's parliament passed a motion to explore amending the constitution to allow expropriation of land without compensation.
South Africa's parliament passed a motion to expropriate land without compensation on Tuesday (27 February) by an overwhelming majority of 241 votes to 83 votes against. The ruling African National Congress (ANC) supported the motion.
The motion was proposed by the far-left Economic Freedom Fighters (EFF) party, whose leader Julius Malema told the parliament: "We must ensure that we restore the dignity of our people without compensating the criminals who stole our land." The ANC backed the motion, with amendments.
The motion will now be assessed by the Constitutional Review Committee, who are ordered to report back by 30 August. Any constitutional amendment will then have to be drafted and make it through multiple layers of the legislature.
Following the vote, an online petition was started calling on President Trump to "initiate an emergency immigration plan allowing white Boers to come to the United States."
The petition, which has been signed by 11,800 people, suggests that Trump should stop letting refugees from Somalia and countries in the Middle East enter the country, as they "cannot be properly vetted", and should allow South Africans in instead.
"[They] can easily be vetted and also possess skills that make them compatible with our culture and civilization," the petition states.
A similar petition, with over 17,000 signatures, is calling on Theresa May, Jean-Claude Juncker and Angela Merkel to "allow all white South Africans the right to return to Europe."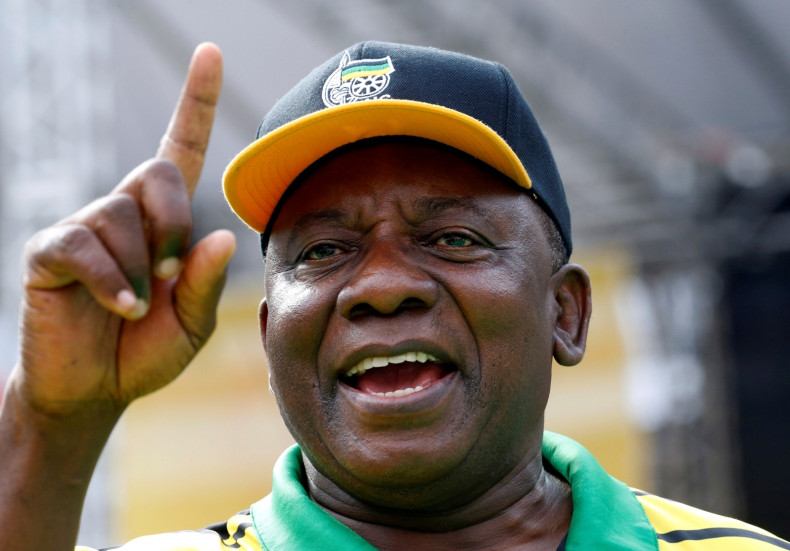 South African President Cyril Ramaphosa has promised to speed up the transfer of land from white to black farmers. During a television interview, he said to resolve the issue of racial inequality in land ownership "once and for all."
"This original sin that was committed when our country was colonised must be resolved in a way that will take South Africa forward," he said.
Critics have compared the move to expropriate without compensation to the problematic redistribution of land in Zimbabwe, under Robert Mugabe.
Economist Eddie Cross has estimated that Zimbabwe's land redistribution cost $20bn, taking into account the missed export revenues and food imports as well as the lack of economic growth.