US President Donald Trump launched a scathing attack on American media outlets during a rally in Pennsylvania on Saturday, 29 April for not recognising his government's achievements.
Trump was celebrating his 100th day in office on Saturday. In the US, 100 days of a presidency is usually a traditional milestone to gauge an administration's early accomplishments.
The president chided journalists for being "out of touch" and added that he was least concerned about the "fake news".
In a speech reminiscent of his presidential campaign rallies, Trump hit the road trumpeting his initial achievements and lashed out at his critics.
"My administration has been delivering every single day for the great citizens of our country. We are keeping one promise after another, and frankly, the people are really happy about it," Trump told his crowd of supporters as he repeatedly attacked the "dishonest" and "incompetent" media.
Noticeably, Trump skipped the White House Correspondents' Dinner on Saturday becoming the first American president to do so since Ronald Reagan in 1981. However, Regan - who was hospitalised at that time - did phone into the event that year.
Addressing the gathering in Harrisburg, Pennsylvania, one of the states which gave Trump a surprise win, the president took the opportunity to insist how much he preferred to spend the occasion with his supporters rather than with the Hollywood elites and journalists. He told the crowd he was "thrilled" to be more than 100 miles away from the "Washington swamp".
"A large group of Hollywood actors and Washington media are consoling each other in a hotel ballroom in our nation's capital right now. They are gathered together for the White House Correspondents' Dinner without the President," Trump said evoking loud boos from the crowd of about 7,000 people.
"And I could not possibly be more thrilled than to be more than 100 miles away from the Washington swamp spending my evening with all of you and with a much, much larger crowd and much better people."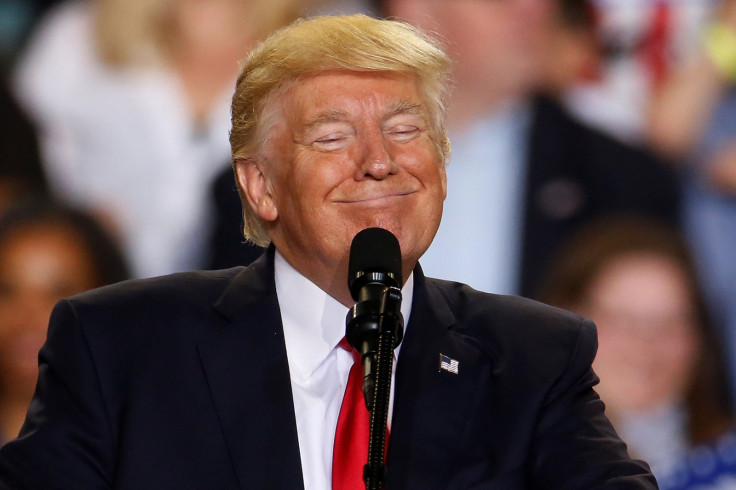 When journalists questioned Trump about thousands of people marching across the US protesting his environmental policies, he responded: "Enjoy the day, enjoy the weather."