No evidence of gunfire has been found after police responded to reports of shots being fired at New York's John F Kennedy International Airport. According to reports, shots were heard at Terminal 8 at around 9.37pm local time (2.37am BST) on Sunday (14 August).
Police evacuated two terminals, according to the New York Times. No injuries were reported and incoming flights were being diverted to Buffalo.
Roads around the airport were closed as police launched what has been described as a large response.
A statement from the Port Authority said: "Preliminary investigation does not indicate shots were fired at JFK. There are no injuries. At this time, no gun shells or other evidence of shots fired has been found.
"The terminal was evacuated out of an abundance of caution. Travellers should contact their carriers. There is substantial PAPD [Port Authority Police Department] and NYPD presence at JFK and LGA [LaGuardia Airport]. Investigation continues."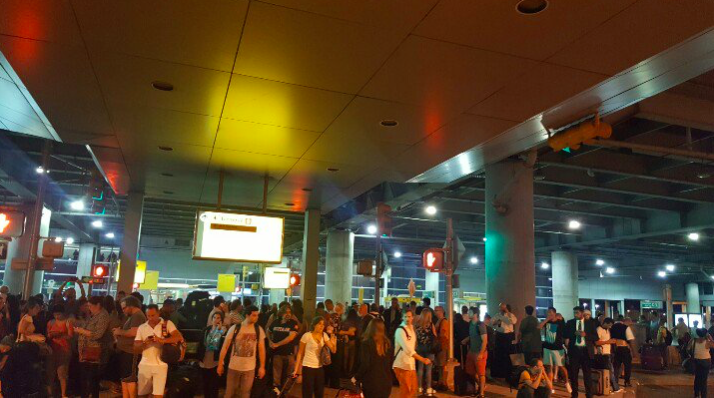 A video posted to social media showed dozens of people standing outside the terminal. One passenger tweeted: "Panic at jfk theyre closing the gates at security-possible shooter."