Trump campaign chief Paul Manafort secretly influenced US politics to benefit Vladimir Putin
In 2006 Manafort signed $10m contract with Putin ally to 'greatly benefit the Putin government'.
President Donald Trump's former campaign manager Paul Manafort has secretly received millions of dollars to influence US politics, business and news coverage in favour of Russian President Vladimir Putin.
In 2006 Manafort signed a $10m (£8m) annual contract with Russian aluminium magnate Oleg Deripaska, a close Putin ally. The Associated Press has obtained documents showing international wire transfers and strategy memos drawn up by Manafort. The two continued doing business until at least 2009.
"We are now of the belief that this model can greatly benefit the Putin Government if employed at the correct levels with the appropriate commitment to success," Manafort wrote in a 2005 strategy memo to Deripaska. The effort, Manafort wrote, "will be offering a great service that can re-focus, both internally and externally, the policies of the Putin government."
Manafort was President Trump's campaign chairman, from March 2016 until late August 2016, when he was forced to resign after it was revealed he had received $12.7, in off the book payments while working for ousted Ukrainian President Viktor Yanukovych, another Putin ally. It was also revealed that until 2014 Manafort had a Washington lobbying firm working on behalf of Yanukovych.
In 2006 US diplomatic cables called Manafort's client Deripaska "among the 2-3 oligarchs Putin turns to on a regular basis". Manafort's strategy was to also convince Europe and former Soviet republics to benefit the Putin government.
Associated Press's findings come the morning after Ukrainian Member of Parliament Serhiy Leshchenko revealed documents he said prove Manafort tried to hide payments from Yanukovych.
The $750,000 payment for Manafort's consulting work for Yanukovych in 2009, Leshchenko said, is disguised as a contract for computers sales between a shell company registered in Belize with an office opened in Kyrgyzstan.
Following the revelation of that payment late Tuesday (21 March) Sen. Mark Warner (D- VA), who is the ranking member on the Senate intelligence committee, vowed on CNN to question Manafort about his dealings in Ukraine.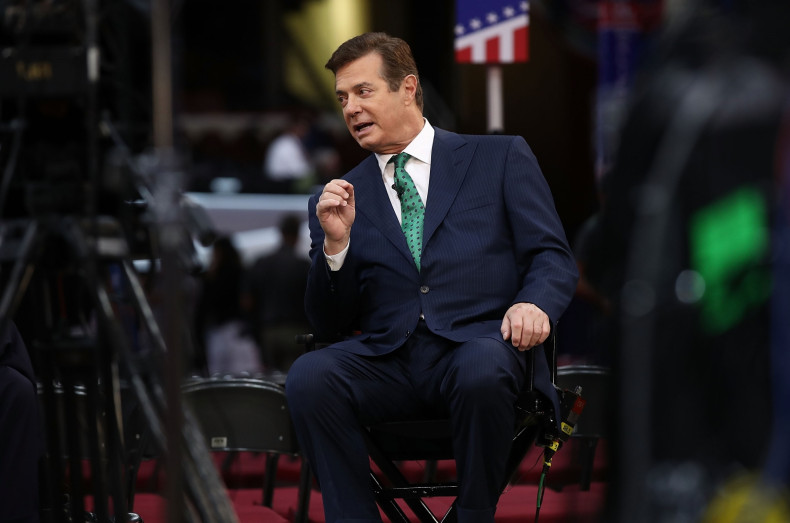 In leaks about several ongoing investigations at the FBI and other intelligence agencies Manafort has been named as being under investigation for his ties to Russia and is alleged to have contacted Russian officials during the 2016 campaign.
On Monday FBI Director James Comey confirmed that Trump campaign officials are being investigated as part of probes examining Russia's influence on the 2016 American election. In early January 2017 US intelligence agencies concluded that Russia had worked to hurt Hillary Clinton's campaign and help Trump.
"We have to talk to Mr Manafort," Warner said. "We're going to need to bring him in."
Manafort confirmed in a statement to the Associated Press that he worked for Deripaska but said this work was being unfairly cast as "inappropriate or nefarious" as part of a "smear campaign".