Clinton slams 'unqualified commander in chief' Trump for calling Mosul offensive a disaster
Trump said it is 'a horrible, horrible situation that's going on (in Mosul)' and the US is looking 'so dumb'.
Democratic presidential candidate Hillary Clinton has strongly criticised rival Republican Donald Trump's comments that the ongoing offensive against terrorist group Islamic State (Isis) in Mosul, Iraq, is turning out to be a "total disaster". Referring to him as an "unqualified commander in chief", she said he was declaring defeat even before the battle has begun.
Iraqi government forces, assisted by the US-led coalition forces, are advancing towards Mosul to retake the last IS (Daesh) stronghold in the country. The offensive was launched on 16 October and so far, it is reported that the troops have succeeded in liberating close to 50 towns and villages from Isis.
Trump has earlier courted controversy over his plan for fighting Isis. On Sunday (23 October) evening, he yet again spoke about Isis and the ongoing assault in Iraq against them, inviting more scorn.
He tweeted: "The attack on Mosul is turning out to be a total disaster.....US is looking so dumb". He then added: "Vote Trump and win again". On Monday (24 October), he repeated the same comments during a rally in St Augustine, Florida.
"So now we're bogged down in Mosul. The enemy is much tougher than they thought. They've had a lot of time to get ready," Reuters quoted Trump as saying. "It's a horrible, horrible situation that's going on. Why did we have to tell them we're going in?"
During a campaign event in New Hampshire on Monday, Clinton seized the opportunity to slam Trump for the comments and said: "He's basically declaring defeat before the battle has even started. He's proving to the world what it means to have an unqualified commander in chief."
Trump, who is already facing harsh criticism after the emergence of allegations of indecent behaviour and sexual assault, was further attacked by Senator Elizabeth Warren of Massachusetts.
Addressing a rally at St Anselm College in Manchester, she blasted Trump saying: "He thinks because he has a mouthful of Tic Tacs that he can force himself on any women within groping distance.
"Well, I've got news for you, Donald Trump. Women have had it with guys like you," the senator is quoted as saying.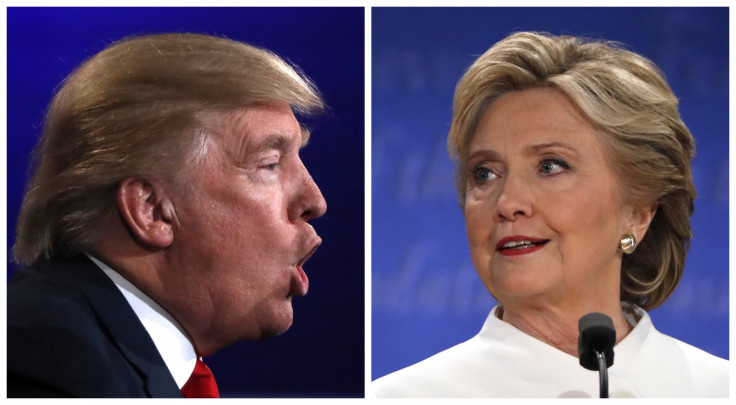 Trump has denied all the allegations levelled by around a dozen women, who said he forcefully kissed or groped them. All of these incidents date back to the early 1980s to 2007. Trump has also said he will file lawsuits against those who have accused him.
Warren also slammed Trump for calling Clinton "a nasty woman" during the third presidential debate. "Get this, Donald, nasty women are tough. Nasty women are smart. And nasty women vote. And on Nov 8 we nasty women are gonna march our nasty feet to cast our nasty votes to get you out of our lives forever," Reuters quoted her as saying.
Appreciating the senator's support, Clinton said Warren "gets under his (Trump's) thin skin like nobody else".
© Copyright IBTimes 2023. All rights reserved.