Senator Marco Rubio says Syria 'chemical attack' after White House's Assad U-turn is no coincidence
Republican has said that White House policy had emboldened the Syrian dictator.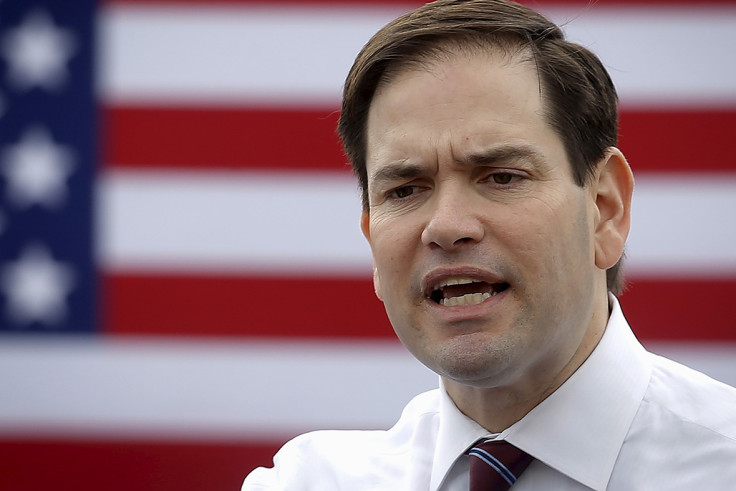 Republican Senator Marco Rubio said on 5 April that it was no coincidence that an alleged chemical weapons attack took place in Syria shortly after Secretary of State Rex Tillerson suggested that Bashar al-Assad could remain in power.
"In this case now, we have very limited options and look, it's concerning that the Secretary of State, 72 hours ago or a week ago, last Friday, said that the future's up to the people in Syria on what happens with Assad. In essence almost nodding to the idea that Assad was gonna get to stay in some capacity," Rubio told AM Tampa Bay.
"I don't think it's a coincidence that a few days later we see this," Rubio said.
Some 72 people died in the attack on the town of Khan Sheikhoun on 4 April, according to UK-based monitoring group the Syrian Observatory for Human Rights. On 5 April, Medecins san Frontiers said that the symptoms the victims were suffering from were consistent with gas poisoning.
In Turkey last week, Tillerson reversed long-standing US demands that Assad must step down from power as a precondition for a successful peace settlement in Syria.
"I think the status and the longer-term status of President Assad will be decided by the Syrian people," he said.
US President Donald Trump has also declined to demand Assad's departure from office in the wake of the attack, instead blaming Barack Obama for the situation in Syria.
Republican Senator and long-term Trump critic John McCain has also criticised the Trump administration's position on Syria, telling CNN that he was sure Assad was "encouraged" by US stepping back from the conflict.
© Copyright IBTimes 2023. All rights reserved.