In his latest attack on his opponent, Republican presidential candidate Donald Trump asked Hillary Clinton's bodyguards to disarm and see if his Democratic rival faces any assassination threat. This new remark came when Trump was addressing a rally in Miami on Friday (15 September) night.
"I think that her bodyguards should drop all weapons," Trump reportedly said amid loud applause. "I think they should disarm immediately. Let's see what happens to her," he added.
The billionaire-turned-politician recently courted controversy by saying President Barack Obama was not born in the US. However, he later retracted his statement and alleged it was Clinton who sparked the controversy. He has now launched another attack on his rival, this time, quite literally.
He justified asking Clinton's bodyguards to disarm by falsely accusing his presidential rival of trying to "destroy" the Second Amendment that refers to the US gun control policies, The New York Times reported.
Referring to similar comments made by Trump in the past, Robby Mook, Clinton's campaign manager, said the remark was "unacceptable". Trump has shown "a pattern of inciting people to violence" through this latest remark, Mook said in a statement.
"Donald Trump, the Republican nominee for President, has a pattern of inciting people to violence. Whether this is done to provoke protesters at a rally or casually or even as a joke, it is an unacceptable quality in anyone seeking the job of Commander in Chief.
"But we've seen again and again that no amount of failed resets can change who Donald Trump is," Mook added.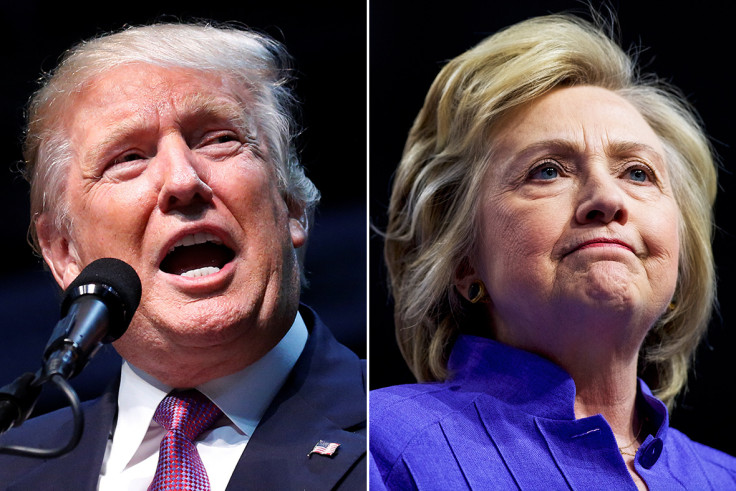 In a tweet, Trump had falsely accused Clinton of supporting a complete ban on guns for civilians. He had also slammed her for accepting armed Secret Service protection while backing gun control measures in the country.
"Crooked Hillary wants to get rid of all guns and yet she is surrounded by bodyguards who are fully armed," Trump had reportedly written in the post.
"No more guns to protect Hillary!" he had added, but in his latest remark, he went on to suggest that Clinton's bodyguards give up their arms. To seek agreement from the crowd over his suggestion, he even asked: "What do you think?"