Donald Trump has finally accepted president Barack Obama was born in the US, after years of speculating this may not be the case.
Despite being a proponent of the 'birther' movement – people who do not believe Obama was born in the US –Trump said he had brought the 'ugly incident' to its conclusion and blamed Hillary Clinton for raising the issue first; something she has categorically denied and he has failed to provide evidence of.
After Obama released the long form of his official birth certificate in 2011, he took several shots at Trump during a Correspondents' Dinner at the White House, mocking his birther beliefs.
Obama said at the time: "No one is happier, no one is prouder to put this birth certificate matter to rest than The Donald. And that's because he can finally get back to focusing on the issues that matter like – did we fake the moon landing, what really happened in Roswell and where are Biggie and Tupac?"
But this week, Trump's team said he had done a 'great service to the president and the country' by closing the issue – despite reportedly insisting on occasions post-2011 that the birth certificate was not real.
In a statement, Trump's Senior Communications Advisor Jason Miller said: "Hillary Clinton's campaign first raised this issue to smear then-candidate Barack Obama in her very nasty, failed 2008 campaign for president.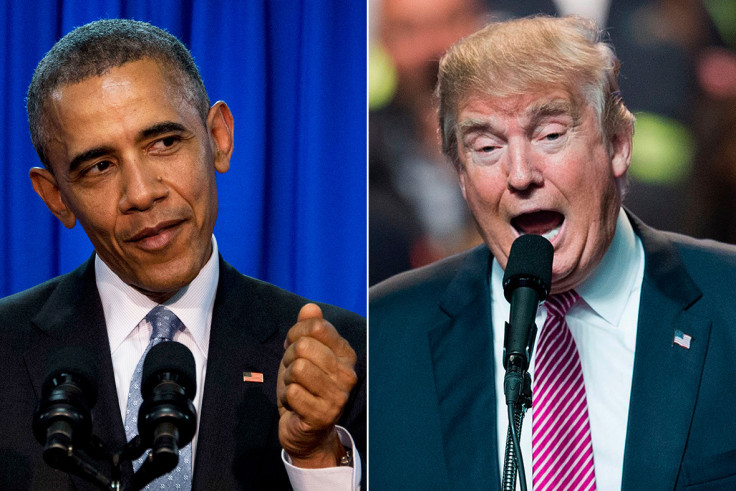 "This type of vicious and conniving behaviour is straight from the Clinton Playbook. As usual, however, Hillary Clinton was too weak to get an answer. Even the MSNBC show Morning Joe admits that it was Clinton's henchmen who first raised this issue, not Donald J. Trump.
"In 2011, Mr. Trump was finally able to bring this ugly incident to its conclusion by successfully compelling President Obama to release his birth certificate. Mr. Trump did a great service to the President and the country by bringing closure to the issue that Hillary Clinton and her team first raised.
"Inarguably, Donald J. Trump is a closer. Having successfully obtained President Obama's birth certificate when others could not, Mr. Trump believes that President Obama was born in the United States.
"Mr. Trump is now totally focused on bringing jobs back to America, defeating radical Islamic terrorism, taking care of our veterans, introducing school choice opportunities and rebuilding and making our inner cities safe again."
However, despite his campaign team releasing a statement acknowledging President Obama was born in Hawaii, he has not directly answered any questions on the issue – in a move that was slammed by Clinton.
"He still wouldn't say Hawaii. He still wouldn't say America," Clinton said in comments carried by The Telegraph as she re-entered the campaign trail after her collapse due to pneumonia at the 9/11 memorial. "This man wants to be our next president?
"When will he stop this ugliness, this bigotry? Now he's tried to reset himself and his campaign many times. This is the best he can do. This is who he is."