Donald Trump, who has vowed to build a wall between the US and Mexico, has made it clear that his anti-immigration policy is not targeted only at Mexicans.
In his first interview given to a UK newspaper, the billionaire has promised to sign orders on 23 January, a mere three days after his inauguration – and one of his first acts as president will be to strengthen the US' borders.
Trump told The Times that the orders could also include imposing travel restrictions on Europeans. It will also cover "extreme vetting" of those from areas known for Islamist terrorism.
In a separate but simultaneous interview with the German paper Bild, Trump said he might consider tightening restrictions on Europeans wishing to travel to the US.
"This could happen, but we'll see. I mean, we're talking here about parts of Europe, parts of the world and parts of Europe, where we have problems, where they come in and cause problems. I don't want to have these problems."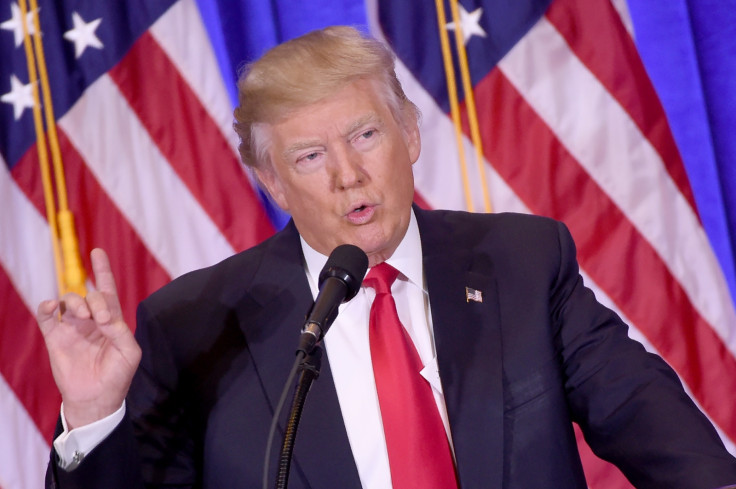 In the Times interview with Michael Gove, the incoming US leader expressed admiration for Angela Merkel, the German chancellor, but said she had made a big mistake in opening her country's doors to migrants.
"I think she made one catastrophic mistake and that was taking all of these illegals, you know, taking all of the people from wherever they come from. And nobody even knows where they come from. So I think she made a catastrophic mistake, a very bad mistake."
Trump added that he believes that Western nations should have built safe zones in Syria, paid for by the Gulf states, to limit the surge of migrants rushing to enter the EU.
He also said that Europe is so dominated by Germany that that the UK was wise to remove itself from the bloc. "You look at the European Union and it's Germany. Basically a vehicle for Germany. That's why I thought the UK was so smart in getting out," he said.