As Donald Trump continues to fill the ranks of his to-be administration, the president-elect has this time selected Vincent Viola to take on the role of army secretary. The billionaire businessman is the owner of ice hockey team Florida Panthers and is the founder of high-speed trading company Virtu Financial.
A veteran of the US army, Viola trained as an airborne ranger infantry officer and served in the 101st Airborne Division. Following the 11 September attack on the World Trade Center, he helped create the Combating Terrorism Center at West Point, New York, the Trump transition team said, according to Reuters.
"I am proud to have such an incredibly accomplished and selfless individual as Vincent Viola as our Secretary of the Army," Trump said in a statement announcing the nomination. "Whether it is his distinguished military service or highly impressive track record in the world of business, Vinnie has proved throughout his life that he knows how to be a leader and deliver major results in the face of any challenge."
As army secretary, Viola would oversee 473,000 active duty soldiers along with taking on responsibility for a number of matters including reserve affairs, installations, environmental issues, weapons systems and equipment acquisition, communications and financial management.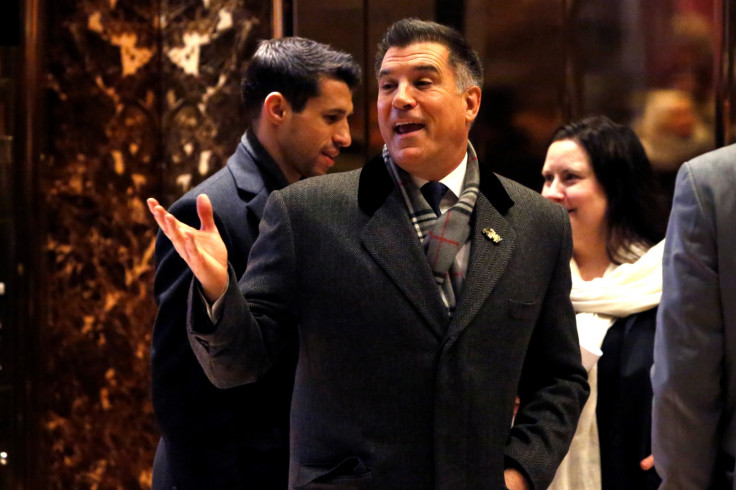 "A primary focus of my leadership will be ensuring that America's soldiers have the ways and means to fight and win across the full spectrum of conflict," Viola said in response to his selection.
The president-elect is filling the ranks with a number of businessmen with little or zero experience in governance. A few days back he announced that Exxon Mobil CEO Rex Tillerson would be his secretary of state. Other nominations include Goldman Sachs chief operating officer Gary Cohn for director of the National Economic Council, private equity firm owner Wilbur Ross as commerce secretary and Andrew Pudzer, CKE Restaurants Inc chief executive as labor secretary.