Churches and other tax-exempt institutions in the US are prohibited from engaging in political speech and making endorsements, but now, Donald Trump plans to change that. The president vowed on Thursday, 2 February to remove the 1954 law that put these restrictions on churches.
According to the law, tax-exempt organisations such as churches and other places of worship, charities and educational institutions are not allowed to participate – directly or indirectly – in political campaigns or to publicly express preference for a political candidate.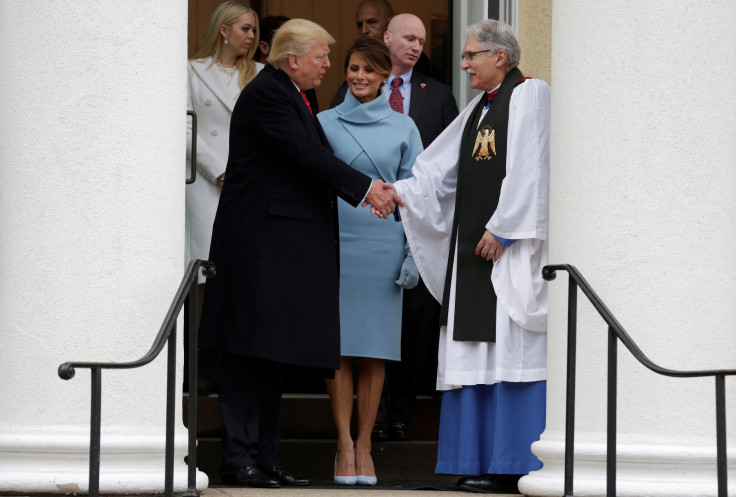 "I will get rid of and totally destroy the Johnson Amendment and allow our representatives of faithto speak freely and without fear of retribution. I will do that, remember," Trump said at the annual National Prayer Breakfast. The event was attended by US politicians, religious leaders and guests including King Abdullah of Jordan.
White House spokesman Sean Spicer explained that the president is only trying to protect people from being penalised based on their religious beliefs, critics are concerned that actions like this one could destroy the essential barrier between Church and State.
Trump's plan would have to be put before Congress before it can be put into effect.
Civil and gay rights groups are also worried that Trump might consider an executive order on "religious freedom", a draft of which is currently being circulated among advocacy groups.
The order would allow government agencies to deny issuing marriage licenses to gay couples, and businesses could opt not to offer their services to gay individuals.
"President Donald Trump and his allies in the religious right seek to turn America's houses of worship into miniature political action committees," said Barry Lynn, executive director of Americans United for Separation of Church and State.
"It would also lead some houses of worship to focus on supporting candidates in exchange for financial and other aid. That would be a disaster for both churches and politics in America."