The creators of reality show The Apprentice, featuring Donald Trump, may allegedly be sitting on footage of the GOP nominee using the N-word, an Emmy-award winning producer has claimed.
Producer Chris Nee tweeted claims that she has heard such tapes exist of Trump using the slur, but that she is not in possession of the footage herself.
Although Nee has not worked on the reality programme, she was referencing comments made by Bill Pruitt, a former Apprentice producer, who tweeted that Trump had been caught on camera saying "far worse" than the recently released video catching Trump boasting about grabbing women's genitals.
The accusations have caused multiple Republican defectors from the nominee's campaign, reported New York Magazine.
Nee indicated that the N-word video has not emerged yet because she and many others had signed a contract with the programme's lead producer, Mark Burnett, that would make anyone who leaks such footage liable to pay a $5m (£4m) fine.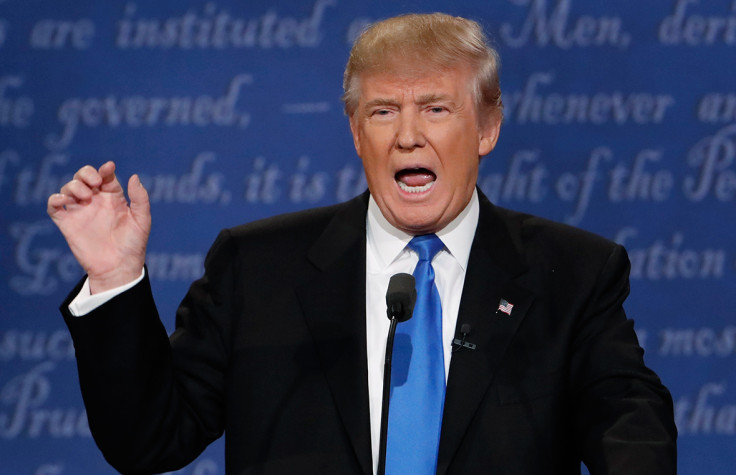 "I don't have the tapes. I've signed a Burnett contract & know leak fee is 5 mill," Nee tweeted. "Hearing from producers/crew N word is the 'much worse.'"
Burnett, a friend of Trump's, has allegedly recently warned staffers not to leak the video, according to BuzzFeed.
A GoFundMe page was launched hours later to raise the $5m needed to cover the fine.
"Someone out there is likely in possession of a piece of evidence that could be used to substantiate what many folks have always believed: That the current nominee for president of the United States is not a moral leader for us all to look toward over the next four years," said the GoFundMe page.
"This country needs that person to come forward and ensure that we all know the truth that is out there."
In a separate offer, Clinton supporter David Brock said he would help to pay for the fee himself.
"If a $5m 'leak fee' is what stands between truth and total #Trump implosion, sign me up," Brock tweeted.