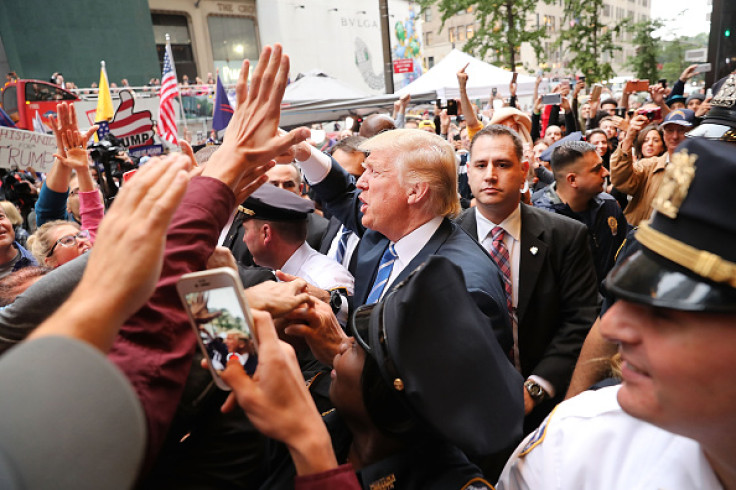 The Republican National Committee (RNC) is reportedly taking legal advice and examining its rule 9 to see if its possible to replace Donald Trump as the party's presidential nominee.
While the GOP candidate has lacked the backing of some party stalwarts during his campaign, the latest revelations over Trump's comments about sexually assaulting women have led to calls within the party for a replacement nominee to be found.
RNC chairman Reince Priebus said the group would be taking the next 48 hours to reconsider its election strategy, a party insider told Politico.
The RNC's lawyers are said to be examining the legal repercussions of fielding another candidate with a month to go before election day – with its rule 9, in particular, being scrutinised.
The rule outlines the circumstances in which the RNC can fill a vacancy for the presidential or vice-presidential nominee. However, it currently appears the only way to replace Trump would be if he dies or Trump himself quits the race.
But Trump has made stated he has no intention of standing down – despite several high-profile Republicans saying he should allow his running mate, Governor Mike Pence to take over the nomination.
Trump told The Wall Street Journal: "There is zero chance I'll quit", adding in comments to The Washington Post: "I'd never withdraw. I've never withdrawn in my life. No, I'm not quitting this race. I have tremendous support."
He added: "People are calling and saying, 'Don't even think about doing anything else but running".
"You have to see what's going on. The real story is that people have no idea about the support. I don't know how that's going to boil down, but people have no idea about the support."
Battle for Orlando: Who is voting for Donald Trump and Hillary Clinton in the key swing state of Florida? from International Business Times on Vimeo.