A day after Mexican President Enrique Pena Nieto refused to pay for a border wall ordered by President Donald Trump, the US has issued an ultimatum: pay for the wall or no trade meeting.
"If Mexico is unwilling to pay for the badly needed wall, then it would be better to cancel the upcoming meeting," said President Trump in a tweet on Thursday (26 January).
The two leaders are set to meet in Washington on Tuesday for a summit to discuss issues that have become stumbling blocks between the two nations under President Trump, including trade and immigration.
"The US has a £60bn (£48bn) trade deficit with Mexico," Trump said as he proposed to cancel the meeting. "It has been a one-sided deal from the beginning of Nafta with massive numbers of jobs and companies lost."
On Monday, President Nieto said he was working to preserve free trade between Mexico and the US under the North American Free Trade Agreement (Nafta).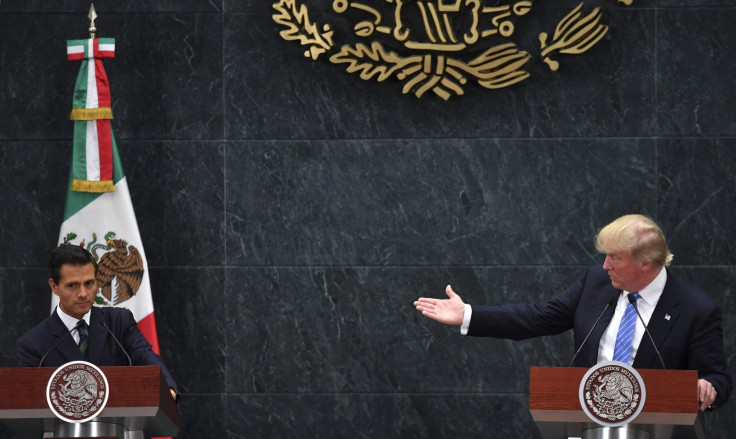 But after Trump issued an executive order yesterday for the US to begin building a 3,200km wall on its border with Mexico, Pena Nieto made a televised statement that he has "said time and again, Mexico won't pay for any wall".
"I regret and condemn the decision of the United States to continue construction of a wall that, for years, has divided us instead of uniting us," he said in his address, adding, "Mexico doesn't believe in walls."
In early January Mexico's new Foreign Minister Luis Videgaray said: "There are no circumstances... not even the best possible trade deal, investments, support which would justify taking a step that would violate the dignity of Mexicans to such an extent."