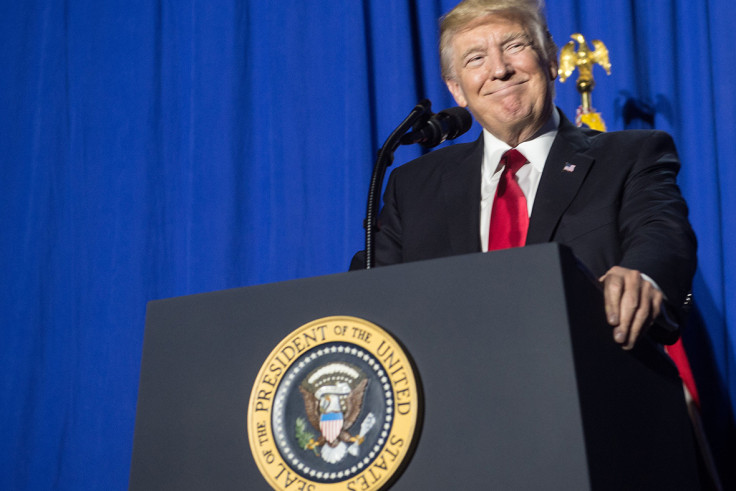 Every week under President Donald Trump the US will publish a list of crimes committed by foreigners.
The plan is laid out in one of two executive orders on immigration that Trump signed on Wednesday (25 January) in efforts to crack down on those living in the US illegally. The order also advances plans to build a wall along the US-Mexican border, and block immigrants from seven Middle Eastern, Muslim countries.
The announcement of the crime bulletin was tucked into one of the 18 sections of the Border Security and Immigration Enforcement Improvements executive order. It constitutes one of Trump's signature promises during the US presidential campaign. It also targets what are known as "sanctuary cities" where police and authorities leave immigration enforcement to federal officials.
"To better inform the public regarding the public safety threats associated with sanctuary jurisdictions," the order reads, the government will publish "a comprehensive list of criminal actions committed by aliens and any jurisdiction that ignored or otherwise failed to honour any detainers with respect to such aliens" every week.
In the past Trump has threatened to cut off funding to local police who did not work to enforce federal law when dealing with people who were undocumented immigrants. Police forces across the country argued that it was not their job to take over the role of US Immigration and Customs Enforcement (ICE). If they did, they said, it would become more difficult to solve crimes as illegal immigrants who had been harmed in a crime, or witnessed one, would be reluctant to come forward.
The new executive order states police will still be able to get federal funding through the attorney general and secretary of homeland security, but that any town or city that fails to share information about the immigration status of people living there will have its funding cut off.
"New Yorkers understand diversity is strength and we are a nation of immigrants," said New York Rep. Nydia M. Velázquez in response to the order. "Our City will not be bullied into being accomplices in policies that create fear in immigrant communities."
"The two executive orders signed today by President Trump won't help fix our immigration system," said Senator Dianne Feinstein (D-Calif.) the high-ranking Democrat on the Senate Judiciary Committee. "What we need is comprehensive immigration reform. The Senate passed a bipartisan bill in 2013 and we need to do so again."