The US presidential election could turn out to be one of the dirtiest presidential election battles yet, with Donald Trump now dragging rival Hillary Clinton's ex-president husband, Bill, into the election debate. Referring to allegations that he has lost the sympathy of female voters, Trump insisted that Clinton was even less popular, citing Bill Clinton's infidelity while claiming that Clinton was to be blamed for her husband's affairs
Speaking at a rally on Saturday (7 May), he said that former US president Bill Clinton "was the worst abuser of women in the history of politics" before accusing Clinton of being a "nasty, mean, enabler" because "she treated these women horribly ... And some of these women were destroyed, not by him [Bill], but by the way that Hillary Clinton treated them after everything went down."
He said: "She was a total enabler. Have you ever read what Hillary Clinton did to the women that Bill Clinton had affairs with? And they're going after me with women? Give me a break."
Fox News reported that Trump's attacks on Clinton appeared to be in response to reports that Priorities USA - the lead super PAC supporting Clinton - had set aside $91m (£63m) in TV advertising. The advertising campaign, which is slotted to start in June, will in part focus on Trump's statements and actions on women.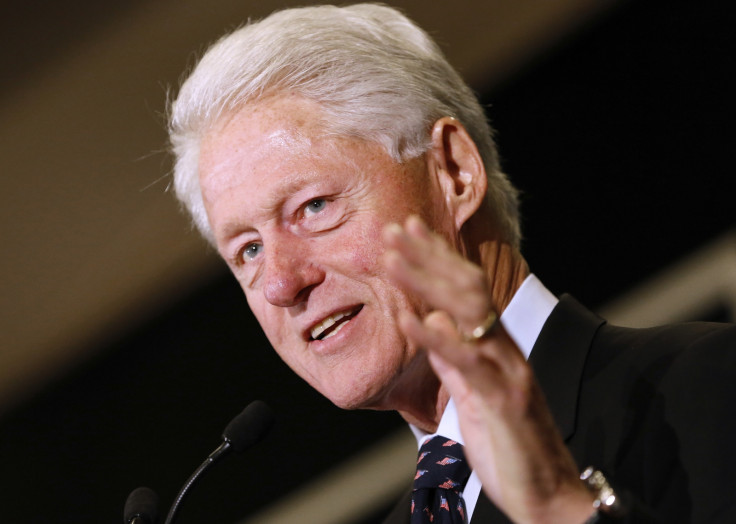 During another rally in Lynden, Washington State, which also ran on 7 May, Trump raised Bill Clinton's denial of his publicised relationship with White House intern, Monica Lewinsky, which later led to his impeachment. "Do you remember the famous, I did not have sex with that woman?'" Trump asked.
"And then a couple of months later, I'm guilty.' And [Hillary Clinton[ is taking negative ads on me," he said.
Trump, however, did not give details on how Clinton had allegedly abused her husband's alleged mistresses. He later said in an interview aired on ABC News on 8 May that Clinton "plays the woman card" in her campaign. In December last year, he said that Lewinsky and Paula Jones were "fair game" if Clinton continued to play the woman's card.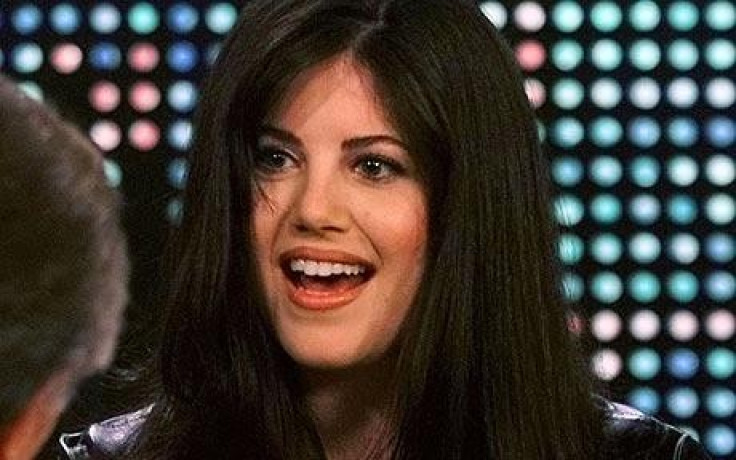 Trump also took the opportunity to bring up his history of hiring women to top jobs in his real estate and entrepreneurial empire, according to Fox News. The former reality star also followed up with his comments at a rally that men were "petrified to speak to women" because of political correctness. "We may raise our voice. You know what, the women get it better than we do."
In an interview broadcast on Sunday (8 May), Clinton said that Trump's stance on women would be part of her campaign strategy. "When he says, 'women should be punished for having abortions,' what does that mean? And how would he go about that?" she asked. In reference to Trump's attempt to bring in Bill Clinton's infidelity, she said she would not engage in the kind of mudslinging that took place in the Republican camp.
According to Fox News, women will be the key to winning the presidential elections and candidates will have to win them over. More than half of all voters in the 2012 presidential race were women. And at least 53% of them voted for current President Barack Obama over GOP nominee MItt Romney, according to exit polls.
ABC news noted that the twice-divorced businessman had, both on and off his campaign trail, used abusive language like 'bimbo', 'dog', 'fat pig' and other slurs to describe women he did not like. The report states that Trump had previously admitted to cheating on his first wife with the woman who later went on to become his second wife.