Trump says 'nobody really knows' if climate change is real
President-elect hints at approving Keystone XL pipeline and speeding up energy projects.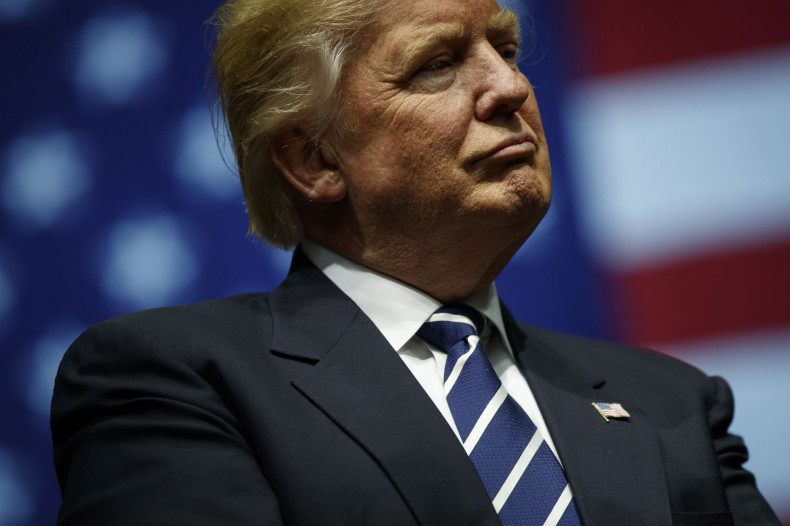 President-elect Donald Trump said he still doesn't think climate change is really happening, in an interview on Sunday 11 December.
"I'm still open-minded. Nobody really knows," he told Fox News anchor Chris Wallace after Wallace played a clip of Trump saying climate change was "a big scam for a lot of people to make a lot of money."
Trump insisted: "I'm somebody that gets it," and that the reality of climate science isn't "something that's so hard and fast." He has repeatedly called climate change a "hoax" concocted by the Chinese.
Scientists disagree. "Many lines of scientific evidence show the Earth's climate is changing," according to the US National Centers for Environmental Information, citing "overwhelmingly compelling" evidence the planet is "undergoing global warming."
The most recent benchmark report put out by the UN's Intergovernmental Panel on Climate Change (IPCC) said "human influence on the climate system is clear, and recent anthropogenic emissions of greenhouse gases are the highest in history." In America 89 per cent of Democrats and 62 per cent of Republicans back climate science.
Trump said he believes: "China is eating our lunch because they don't partake in all of the rules and regulations that we do." Yet just last month China affirmed it will forge ahead to meet the rules and carbon targets that it agreed to in the Paris climate change accord it signed this year. The country reminded Trump that Presidents Ronald Reagan and George Bush supported UN-led climate negotiations.
China's deputy foreign minister of China, Liu Zhenmin, said China will continue its struggle to curb climate change "whatever the circumstances," according to Bloomberg News.
When asked by Wallace if he would "cancel" the Paris Agreement as he promised on the campaign trail, Trump said "you'll have a decision pretty quickly." He also indicated to expect "a decision fairly quickly" on the Keystone XL oil pipeline that President Barack Obama rejected approval for last year.
In the past week Trump nominated climate change denier Oklahoma Attorney General Scott Pruitt to head up the Environmental Protection Agency (EPA). Oklahoma is a major producer of oil and natural gas in the US, and Pruitt has fought against Obama's environmental rules – especially the Clean Power Plan to reduce carbon emissions from power plants.
The Keystone pipeline is planned to cross through Oklahoma. The "Environmental Protection Agency has spent taxpayer dollars on an out-of-control anti-energy agenda," said Trump's transition team in a release about Pruitt's nomination, indicating he will "reverse this trend."
Last week Trump's transition team also requested a list from the Energy Department of civil servants and contractors who helped shape Obama's energy agenda. It is expected that Trump will also nominate Rex Tillerson, CEO of oil giant Exxon Mobil, to be his Secretary of State.
Trump told Wallace that he is "studying" the Paris Agreement. "I don't want that to give China or other countries signing agreements an advantage over us."