US Republican presidential nominee Donald Trump has accused President Barack Obama of founding the Islamic State (Isis). Speaking at a rally in Ft Lauderdale, Florida, the GOP nominee said the extremist group was "honouring President Obama". He added: "He's the founder of Isis. He founded Isis. And I would say the co-founder would be crooked Hillary Clinton."
"Radical Islamic terrorism. And people don't like saying that. Our president refuses to use the term. Every time another event happens, I keep saying, I wonder if he's gonna say it this time. And he doesn't say it."
Trump attacked Clinton last week, also in Florida, saying that the former secretary of state "should get an award from them as the founder of Isis".
The real estate tycoon also criticised Obama for withdrawing US troops from the Middle East and leaving behind a void that IS (Daesh) filled. "We should never have gotten out the way we got out. We unleashed terrible fury all over the Middle East. Instead of allowing some small forces behind to maybe, just maybe, keep it under control, we pulled it out." He has frequently suggested that Obama is sympathetic to terrorists.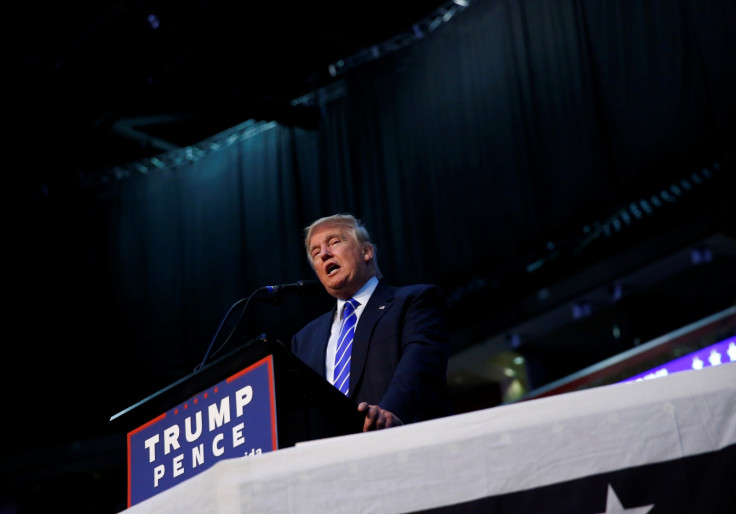 Since he became the presidential nominee last month, critics say Trump has made a series of gaffes that have tarnished his campaign. Earlier, he appeared to suggest that gun rights supporters could assassinate Clinton to stop her from appointing Supreme Court judges if she is elected president. Clinton shot back at Trump saying that he 'crossed the line'.