Donald Trump criticised for implying gun rights supporters are the only way to stop Hillary Clinton
Trump's campaign claims he was talking about political mobilisation for voters' gun-rights.
Republican presidential nominee Donald Trump became the subject of fresh controversy, after making comments at a campaign stop in North Carolina. Trump was addressing supporters of the Second Amendment over Hillary Clinton's stance on gun-laws and his remarks have been interpreted by some as a call for violence.
"Hillary wants to abolish, essentially abolish, the Second Amendment," Trump said on Tuesday (9 August). "By the way, and if she gets to pick her judges, nothing you can do folks. Although the Second Amendment people, maybe there is, I don't know. But I'll tell you what, that will be a horrible day."
The GOP nominee's reference to the Second Amendment, which gives citizens the right to keep and bear arms, has been viewed by some as a badly-made joke about using violence to stop Clinton or her picks for the Supreme Court vacancy.
CNN scrutinised whether the ambiguous comments raised alarms about threats to Clinton's life or whether it was merely a call for increased political mobilisation.
"This is simple – what Trump is saying is dangerous. A person seeking to be the president of the United States should not suggest violence in any way," Robby Mook, Clinton's campaign manager, said in a two-sentence statement.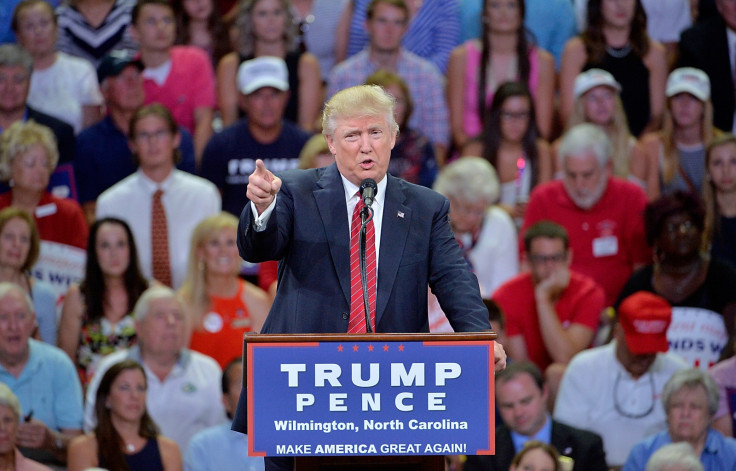 Trump's campaign seemed quick to clarify that Trump was speaking about the Second Amendment supporters' voter influence. "It's called the power of unification – Second Amendment people have amazing spirit and are tremendously unified, which gives them great political power. And this year, they will be voting in record numbers, and it won't be for Hillary Clinton, it will be for Donald Trump," said Jason Miller, Trump's senior communications adviser.
However, congressional Democrats condemned Trump's comments, with California Representative Eric Swallwell calling on Twitter for the Secret Service to investigate, according to Politico.
"Donald Trump suggested someone kill Sec Clinton. We must take people at their word. @SecretService must investigate #TrumpThreat," he wrote.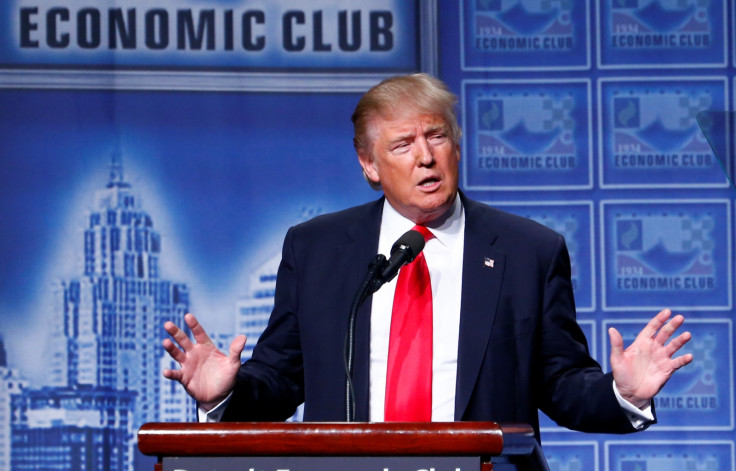 Retired General Michael Hayden, the former head of the CIA and NSA, told CNN: "If someone else had said that outside the hall, he'd be in the back of a police wagon now with the Secret Service questioning him.
"That was more than a speed bump. That is actually a very arresting comment. it suggests either a very bad taste with reference to political assassination and an attempt at humour or an incredible insensitivity – it maybe the latter – an incredible insensitivity to the prevalence of political assassination inside of American history. That is a topic that we don't ever come close to, even when we think we are trying to be lighthearted," Hayden added.
According to Politico, even supporters of the right to bear arms were wary of Trump's remarks. Bob Owens, editor of BearingArms.com, said he did not believe Trump was talking about voting. "That was a threat of violence. As a REAL supporter of the #2A it's appalling to me," Owens tweeted.
Meanwhile, The National Rifle Association (NRA) defended Trump's comments and encouraged voters to support pro-gun candidates.
© Copyright IBTimes 2023. All rights reserved.