Trump senior adviser Kellyanne Conway spoke out against former Republican nominee Mitt Romney, who is now a contender for secretary of state, on Sunday (27 November). The president-elect's former campaign manager warned Romney, "This is Trump's party now."
Conway revealed a deep division among Trump's allies and supporters regarding the possibility of Romney joining his cabinet. Romney was a fierce critic of Trump during the 2016 presidential campaign.
"I think that there was the 'Never Trump' movement and then there was Gov. Mitt Romney. He went out of his way to hurt Donald Trump. He gave two speeches that I can recall in this calendar year, and they were both about Donald Trump," Conway said on ABC's This Week.
Conway noted that Romney was among the contenders for the secretary of state. "We're all for party unity [but] I don't think a cost of admission for party unity has to be the secretary of state position," she said.
"I am just astonished at the breathtaking volume and intensity of blowback that I see, just as one person close to the president-elect," Conway added on NBC's Meet the Press. However, she said on This Week, "There's one person that will select his cabinet, and it's President-elect Donald Trump. Whatever he decides will have my full support and respect and he knows that."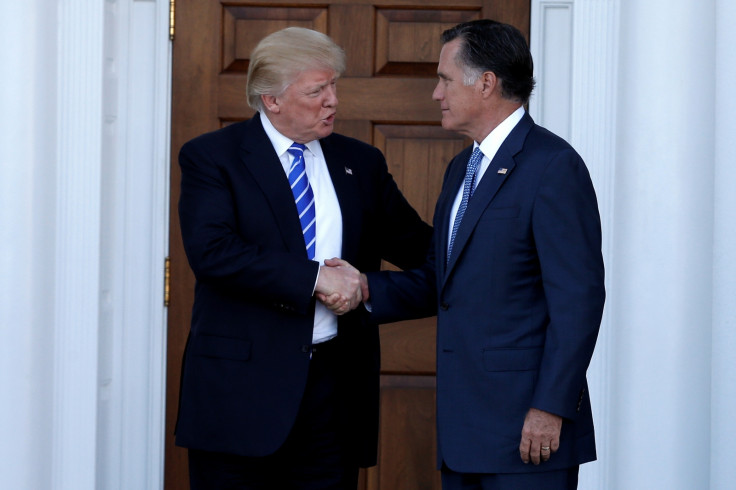 Conway also expressed her concerns over whether the former Massachusetts governor had the foreign policy experience to lead the State Department.
"In the last four years, I mean, has he been around the globe doing something on behalf of the US of which we're unaware? Did he go and intervene in Syria, where they're having a massive humanitarian crisis?" she asked rhetorically on CNN's State of the Union. "Has he been helpful to Mr Netanyahu?"
According to Bloomberg Politics, political analyst David Axelrod noted on Twitter that Conway's comments would constitute "an unbelievable breach" unless she was given the green light by the Trump team to speak against Romney. "I have never, EVER, seen any aide to a POTUS or POETUS publicly try and box the boss in like this. Extraordinary."
There are rumours that a number of other former and current government officials are being considered for secretary of state, including former New York Mayor Rudy Giuliani, Tennessee Senator Bob Corker and retired Marine General John Kelly.