President-elect Donald Trump claimed on Sunday (27 November) that he actually won the popular vote during the US presidential election if the "millions" that he alleges voted illegally are discounted. Trump is currently lagging Democrat Hillary Clinton in the popular vote by at least two million votes.
"In addition to winning the Electoral College in a landslide, I won the popular vote if you deduct the millions of people who voted illegally," Trump tweeted, without offering any evidence.
The president-elect continued: "It would have been much easier for me to win the so-called popular vote than the Electoral College in that I would only campaign in 3 or 4 states instead of the 15 states that I visited. I would have won even more easily and convincingly (but smaller states are forgotten)!"
Trump's remarks reflect his growing frustration over efforts to recount votes in Wisconsin, Michigan and Pennsylvania. The efforts are being led by Green Party nominee Jill Stein, and recently gained the support of Clinton's campaign. Trump won the presidency with 290 electoral votes, with Michigan's 16 electoral votes likely to go to him as well. However, Clinton is leading the popular vote by more than two million votes.
On Friday (25 November), Stein filed a recount request in Wisconsin after crowdfunding the necessary fee money. The following day, Clinton's campaign general counsel, Marc Elias, announced the campaign would "participate" in the Wisconsin recount. The Clinton campaign added that if Stein follows through on her promise to request recounts in Michigan and Pennsylvania, it will join the efforts in those states as well.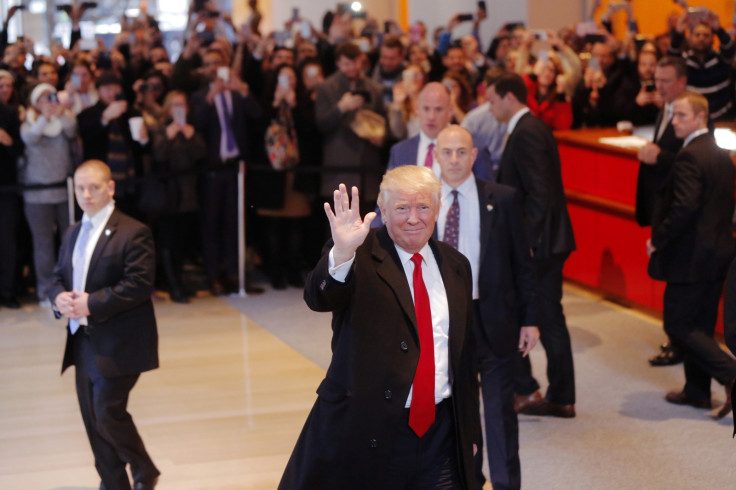 The president-elect condemned the efforts as "sad" and declared that "nothing will change" in spite of the time and money being spent. "This is a scam by the Green Party for an election that has already been conceded, and the results of this election should be respected instead of being challenged and abused, which is exactly what Jill Stein is doing," Trump said in a statement released by his transition team.
He later took to Twitter to complain about Clinton's involvement in the recount by mentioning her remarks during one of the presidential debates, when she said it was "horrifying" that he was refusing to say he would accept the general election results, CBS News reported. He added: "Hillary Clinton conceded the election when she called me just prior to the victory speech and after the results were in. Nothing will change".