Large cheers and chants of USA! USA! peppered American President Donald Trump's address at a mainstream conservative conference Friday (24 February) as he promoted his administration's accomplishments and again branded the media the "enemy of the people".
"The dishonest media did not explain that I called the fake news the enemy of the people," Trump said addressing a controversial tweet in which he labelled mainstream media outlets ABC, NBC, and CNN 'fake news' and the "enemy of the American People!"
Trump said "they are the enemy of the people because they have no sources", during an address to the Conservative Political Action Conference (CPAC). "They just make them up when there are none. I know who they talked to. They make up sources."
Trump's dislike of the press comes after a series of leaks from within the White House and American intelligence agencies including law enforcement in recent weeks which, among other things, revealed his national security adviser Michael Flynn misled Vice-President Mike Pence and was under investigation for his communications with Russian officials.
"The leaks are absolutely real, the news is fake, because so much of the news is fake," Trump said during a combative press conference last week.
Media outlets "shouldn't be allowed to use sources unless they use somebody's name", Trump told CPAC, attacking the use of anonymous sources. "Let there be no more anonymous sources," he said. He later vowed: "We're going to do something about it."
But he soon turned to the accomplishments of his administration during his first month in office and worked to show that he is remaking American conservatism in his image. "We need to define what this great movement means and what this movement means for the future of the Republican Party," he said. He described its core conviction as putting American citizens first.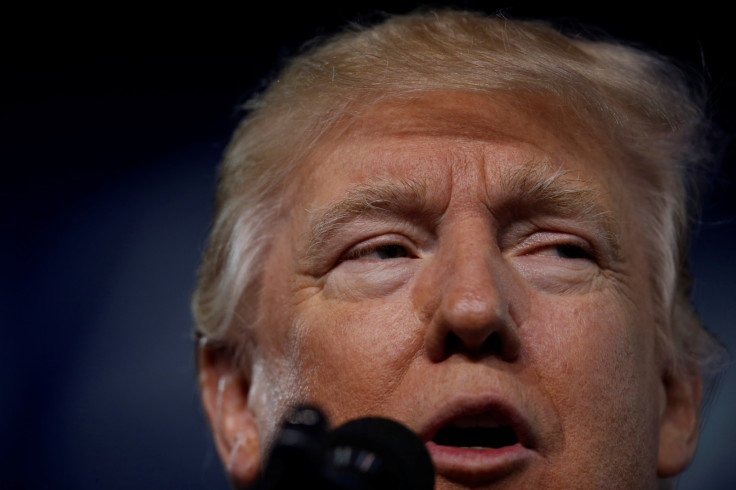 Trump emphasised Republican efforts to repeal and replace Obamacare, quash the multi-lateral TPP trade deal, stop the wastage of taxpayer money in the Middle East while simultaneously defeating the Islamic State in Iraq and Syria, and expelling illegal immigrants from the US.
Many of these proposals drew loud cheers from the crowd and Trump received a standing ovation when he took the stage. The White House has made sure to fill the conference lineup with top Trump administration officials. On Thursday 23 February addresses by Pence, chief strategist Steve Bannon, White House chief of staff Reince Priebus, and Secretary of Education Betsy DeVos paved the way for the president's speech.
"I think by tomorrow this will be TPAC," predicted the president's counselor Kellyanne Conway on Thursday. The last Republican president to attend the event during their first year in office was Ronald Reagan in 1981. Trump promised: "We'll see you again next year and the year after that. I'll make sure that we're here a lot."
Trump supporters were excited to see the president. "I've seen him at rallies before but seeing him as president is just something different," said a student named Tyler, adding he now seemed "more regal".
Six years ago in 2011 Trump made his debut at the annual conference, which serves as a platform for ideological activists. He was both cheered and booed for his ideas during that address and cancelled a 2015 appearance at the last minute.
"I would have come last year, but I was worried I would have been too controversial," he said. "We wanted all of the things we're going to get."