Donald Trump says FBI 'unable' to stop White House and law enforcement leaks
A series of leaks from inside intelligence agencies and the Trump administration have plagued the president.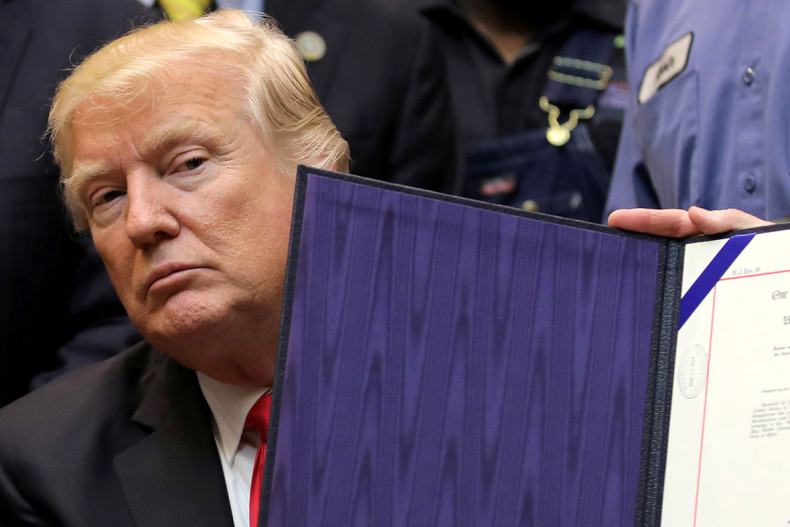 America's top domestic law enforcement agency is "unable" to stop a series of leaks from the White House and US intelligence agencies, President Donald Trump claimed on Friday (24 February).
"The FBI is totally unable to stop the national security 'leakers' that have permeated our government for a long time," Trump said in two early morning tweets on 24 February. "They can't even find the leakers within the FBI itself. Classified information is being given to media that could have a devastating effect on US," the president said, demanding they "FIND NOW."
Trump blamed the FBI after news outlets reported an anonymous White House official told them the president's chief of staff Reince Priebus asked a top FBI official to dispute media reports that Trump's campaign advisers were frequently in touch with Russian intelligence agents during the election.
Last week Trump fired national security adviser Michael Flynn after it was learned Flynn misled Vice President Mike Pence and other White House officials about his contacts with the Russian ambassador to the US. The revelation came after leaks to the New York Times and Washington Post revealed details of an FBI investigation of Flynn.
Leaks also claimed that intelligence agencies have found senior members of Trump's campaign team were in touch with Russian intelligence officials in the year leading up to the 2016 election. Although no wrongdoing has been identified so far, Trump has insisted that "nobody that I know of" spoke with Russian intelligence agents during the campaign. Russian officials have confirmed these contacts publicly.
Yet even more leaks revealed that Flynn was found to have made misleading statements during interviews with the FBI about his contacts with Russia's ambassador to the US. However, the law enforcement agency has said it will not press charges.
California Republican Rep. Jason Chaffetz, chairman of the House Oversight and Government Reform Committee, has sent a letter to the Justice Department's inspector general urging them to investigate the leaks that led to Flynn's removal.
The White House has said it has launched its own internal investigation of leaks and has tightened its protocols for circulating information.