The UK and China are warning US President Donald Trump against declaring a trade war starting with steel and aluminium.
China's Zhang Yesui, spokesperson for China's National People's Congress, said China would take "necessary measures" if its interests were hurt.
And UK Prime Minister Theresa May rang Trump on Sunday to express her "deep concern" at the moves to raise import taxes on steel and aluminium.
A Downing Street spokesperson said: "The Prime Minister raised our deep concern at the president's forthcoming announcement on steel and aluminium tariffs, noting that multilateral action was the only way to resolve the problem of global overcapacity in all parties' interests."
UK Cabinet Office Minister David Lidington told the BBC: "The United States is not taking an advisable course in threatening a trade war... Trade wars don't do anybody any good."
Under Trump's plan, steel products will face a 25% tariff, and aluminium goods 10% because the US was victim to "unfair trade".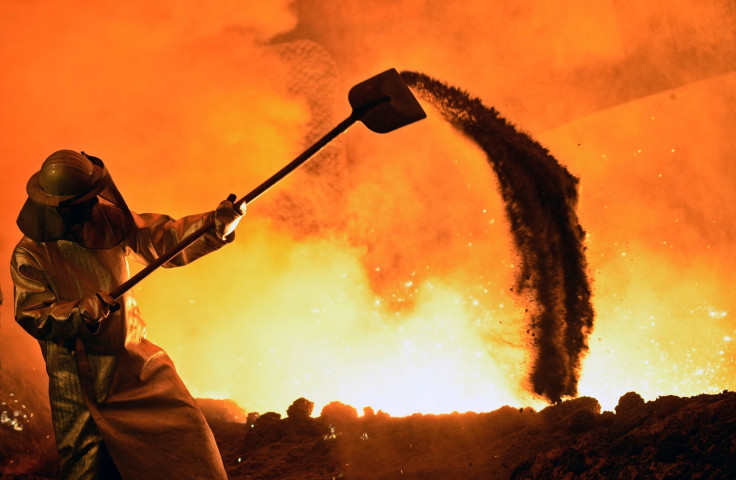 On ABC, US Commerce Secretary Wilbur Ross said: "The decision obviously is his, but... as far as I know he's talking about a fairly broad brush. I have not heard him describe particular exemptions just yet."
Lidington said American products could be hit in response to Trump's plan, and the EU has indicated blue jeans, Harley-Davidson motorbikes and bourbon whisky could be subject to tot-for-tat tariffs.
Zhang Yesui said that with $580bn (£420bn) of trade it was natural that "some friction will exist" between the US and China, the BBC reports.
The US imports steel from 100 countries and the US is the largest export market for EU cars.
In the US, even some of Trump's Republican allies are wary of the trade war - and his assertion that they're easy to win.
Joshua Bolten, who was chief of staff to President George W. Bush, said: "Nobody wins a trade war, especially in these globalilzed days."