Trump White House tried to borrow Van Gogh from Guggenheim, got offered golden toilet instead
The toilet was used by thousands of guests.
The Guggenheim Museum has declined a request from the White House to loan them a painting by Vincent van Gogh, instead offering them a fully-functioning golden toilet.
Nancy Spector, curator at the New York museum, said the Van Gogh was due to be relocated to their sister site in Spain and therefore was unavailable.
According to the email from Spector which was seen by the Washington Post, the White House had asked for 1888's Landscape With Snow to be loaned for the private quarters of Donald and Melania Trump.
But the artwork is set to be displayed at the Guggenheim Museum in Bilbao, so Spector explained that an alternative was about to be taken off from the public display.
She told White House staff that an 18-karat, sold gold toilet called America was no longer being exhibited after a year at the museum.
The toilet was described as "extremely valuable and somewhat fragile, but we would provide all the instructions for its installation and care".
Sarah Eaton, a Guggenheim spokesperson confirmed that the conversations about the toilet had taken place, while the White House declined to comment.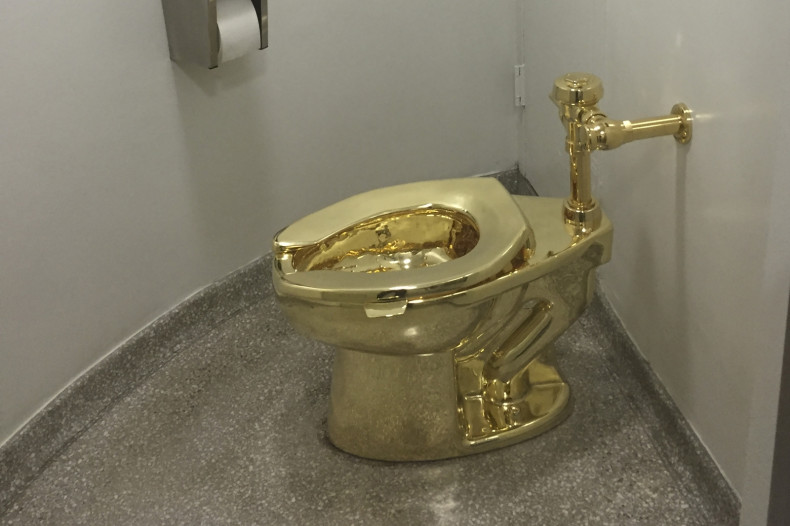 It is thought that the toilet, which was designed by contemporary artist Maurizio Cattelan, cost around $1m to create.
From 2016 until late 2017, the toilet was available for use by guests in the public restrooms on the fifth floor of the popular museum – with a guard standing outside the whole time.
Presidents often borrow artwork for the tenure of their stay inside the White House, with each first family bringing their own style to 1600 Pennsylvania Avenue.
The Obamas were known for their installations of abstract art including pieces by Mark Rothko and Jasper Johns.
While the Kennedy's were loaned a 19th century Eugène Delacroix painting, The Smoker, from the Smithsonian.