Trump's attack on media is 'chilling' says man who brought down Richard Nixon in Watergate scandal
Journalist Carl Bernstein says president calling media is 'enemy of the people' makes him worse than Nixon.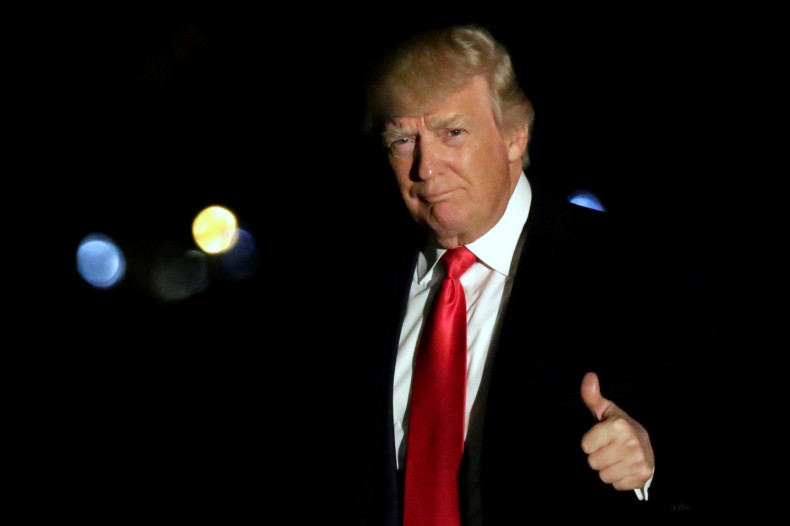 US President Donald Trump's attacks on the media are "worse" than former president Richard Nixon – who resigned following Watergate – said journalist Carl Bernstein who helped expose the notorious scandal.
"President Trump's attacks against the media are more treacherous than Richard Nixon's attacks," Bernstein told CNN anchor Anderson Cooper late Monday (20 February). "I think they're worse," he added. "Donald Trump has shown himself to be an enemy of the truth. That is the terrible reality that we're dealing with."
On Friday 17 February President Trump sent out a tweet calling the media "fake", and labelling outlets like The New York Times, and television networks like NBC News, "the enemy of the American People!"
Trump's comments followed a week in which revelations in news stories lead to the resignation of his national security adviser and revealed the president's closest campaign aides had contacts with Russian officials in spite of his denials.
The phrase "enemy of the people is a phrase used by despots, dictators, and authoritarians going back to ancient Rome," Bernstein, said, adding it was used "in the 20th Century by the worst despots and dictators."
After his 1968 election win, President Richard Nixon instructed his Vice President Spiro Agnew to attack the "small and unelected elite" of journalists in Washington. Nixon even invited broadcast executives to the White House to tell them they would "pay" for their "anti-Nixon" reporting "sooner or later, one way or another."
Six years later, into his second term, Nixon resigned before being impeached over the Watergate scandal. He was accused of covering up his involvement in orchestrating a break-in at the Democratic Party headquarters in Washington DC, improperly using government agencies, and accepting gifts while in office. Nixon's actions were revealed by Bernstein, among other reporters, including his partner at the Washington Post, Bob Woodward.
Every presidency succeeds or fails "to the extent the president is committed to the truth," Bernstein told Cooper. The phrase 'enemy of the people,' he said, "is the most chilling phrase that a leader can utter" and has "terrifying meaning."