The Trump Organisation had reportedly violated New York law by failing to register Trump Tower with the city's Department of Housing Preservation & Development.
The skyscraper, which is currently home to First Lady Melania Trump and her son Barron, is among the residential properties whose owners must register with the department by 1 September each year.
However, Trump Tower's registration was only renewed today (21 March) after expiring on 1 September, a spokeswoman for the department confirmed to NBC News.
A fine of $500 (£400) and the loss of some of the rights of property owners can result from failure to register with the Department of Housing Preservation and Development – although it is not clear if this is the case with The Trump Organisation.
The failure to register the building is not the first clash The Trump Organisation will have had with the city.
The city of New York in December asked the US government to foot the $35m bill for protecting Donald Trump prior to him assuming the office of president.
Mayor Bill de Blasio made the formal request to former president Barack Obama on 5 December as Trump undertook most of his business up until the inauguration in his Manhattan penthouse.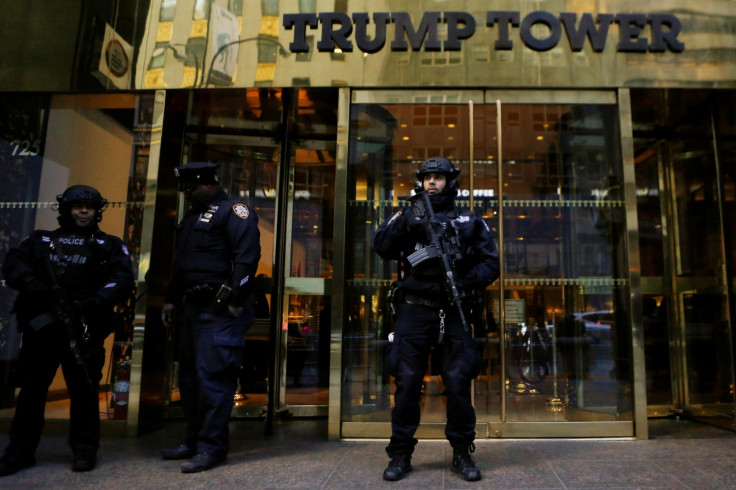 De Blasio's application was backdated to Trump's election on 8 November and estimated the cost until 20 January, the day he officially became president.
Costs were more than $475,000 a day, which covered the round-the-clock security at Trump Tower at 57th Street and 5th Avenue – one of the busiest areas in New York.