A laptop containing the floor plans for Trump Tower and information about the Hillary Clinton email investigation has been stolen from a Secret Service agent's car.
Authorities in New York have been frantically searching for the laptop since it was stolen on Thursday (16 March) in the Brooklyn area of the city.
It is not known if the vehicle was chosen at random or if the thief specifically targeted an agent's car.
According to ABC News, law enforcement sources said the device also contained details on the criminal investigation into former presidential candidate Clinton's use of a private email server.
The New York Daily News cited police sources confirming that the laptop computer contained floor plans of Trump Tower.
CBS News claimed the laptop also held important information on Pope Francis.
The Daily News reported that some information on the device has the potential to compromise US national security.
"There's data on there that's highly sensitive," a police source said. "They're scrambling like mad."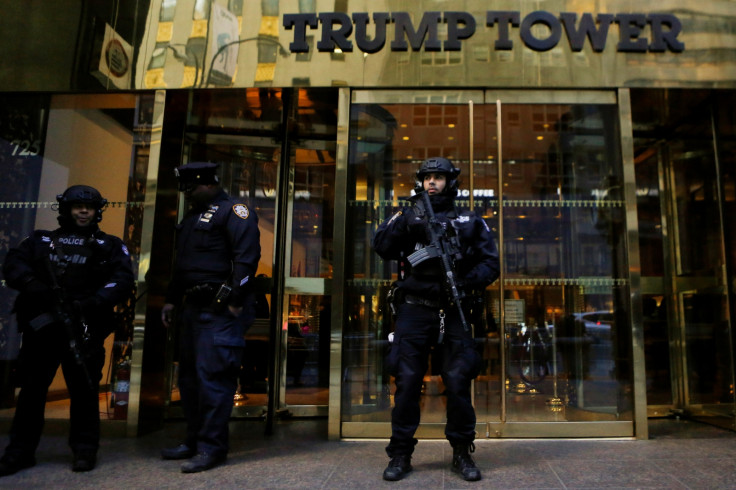 Police recovered the laptop bag stolen from the agent's car but it was empty. The car had been parked on the driveway of the agent's home at the time of the theft.
The US Secret Service confirmed that an employee's laptop had been stolen but stressed that agency-issued machines were encrypted with multiple layers of security and were not allowed to hold classified information.
On the same day the US formally apologised to the UK over claims from the White House that GCHQ, Britain's communications intelligence-gathering service, wiretapped Trump when he was president-elect at the behest of the then incumbent, Barack Obama.
The claims that British intelligence services could have been be involved was first voiced by Fox news analyst Judge Andrew Napolitano.
The unsubstantiated claims were later repeated by White House press secretary Sean Spicer in a press briefing.