As US President Donald Trump continues to garner fierce and widespread outrage for tweeting a mock video attacking CNN on Sunday (2 July), Twitter said the controversial post does not violate its rules. The tweet featured a brief video clip of him body-slamming and "beating up" Vince McMahon in Wrestlemania back in 2007, but with a CNN logo superimposed over the WWE CEO's face.
According to CNN, Twitter said it considered three factors upon reviewing the tweet in question: "The political context of the conversation surrounding the tweet, the various ways it could be interpreted and the lack of details in the tweet itself."
According to Twitter's rules on harassment and abusive behaviour, users are prohibited from making "threats of violence or [promoting] violence, including threatening or promoting terrorism".
Twitter users are also not allowed to "incite or engage in the targeted abuse or harassment of others". Specifically, users are barred if the account's primary goal is to harass or send abusive messages to others, the account's behaviour is one-sided or if it is inciting others to harass another account.
Users are also not allowed to "promote violence against or directly attack or threaten other people on the basis of race, ethnicity, national origin, sexual orientation, gender, gender identity, religious affiliation, age, disability, or disease".
Any accounts found violating these rules may be temporarily locked or permanently suspended.
"We believe in freedom of expression and in speaking truth to power, but that means little as an underlying philosophy if voices are silenced because people are afraid to speak up," Twitter's support page reads. "In order to ensure that people feel safe expressing diverse opinions and beliefs, we do not tolerate behaviour that crosses the line into abuse, including behavior that harasses, intimidates, or uses fear to silence another user's voice."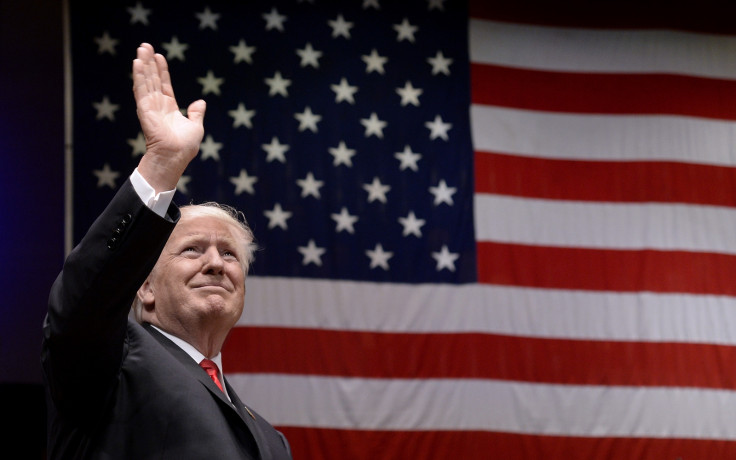 Trump has long used Twitter to slam his opponents and critics prompting fervent calls for the president's @realDonaldTrump account to be banned from the platform. More recently, he crudely disparaged the hosts of MSNBC's Morning Joe, Mika Brzezinski and Joe Scarborough. He also claimed that he had once seen Brzezinski "bleeding badly from a face-lift".
On Saturday, he defended his use of social media as "modern day presidential".
Michael Hawley, a digital media researcher at the Massachusetts Institute of Technology, posted a copy of a complaint he sent to Twitter arguing that Trump is the "archetype of a cyberbully" who "violates Twitter's policies almost daily".
"Instead of being exemplary, such tweets have the affect of promoting abusive behaviour, or worse, stimulating real violence, and they do so on a vast scale," the letter to Twitter's chief media scientist Deb Roy. "Should Trump get a free pass to continue to pour his toxic stream of consciousness into Twitter merely because he is president?"
The wrestling tweet has already garnered over 270,000 retweets, 454,000 "likes" and more than 128,000 comments. It has also been retweeted to the official @POTUS Twitter account.
Twitter said earlier that it holds all accounts to the same standard and would not rule out banning Trump from the platform if he was found violating its policies.
However, Twitter CEO Jack Dorsey recently said the company takes "newsworthiness" into consideration and said it is "really important to hear directly from our leadership" and "hold them accountable".
"I believe it's really important to have these conversations out in the open, rather than have them behind closed doors," Dorsey said. "So if we're all to suddenly take these platforms away, where does it go? What happens?
"It goes in the dark. And I just don't think that's good for everyone."