Trump's Health Secretary nominee accused of investing in company before introducing law to help it
Zimmer Biomet also later donated to Tom Price's re-election fund.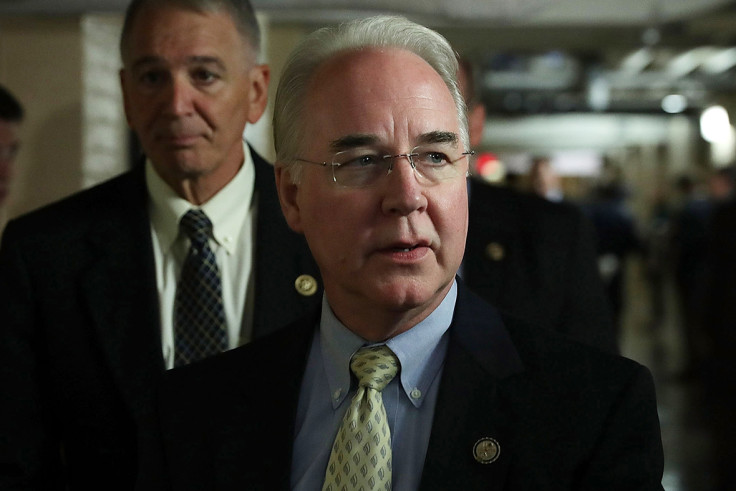 US President-elect Donald Trump's nominee for Secretary of Health and Human Services has been accused of investing in a medical manufacturer just days before introducing a bill that would have helped it financially.
An investigation by CNN showed that Health Secretary pick, Tom Price, invested between $1,001 and $15,000 (£828 and £12,400) in Zimmer Biomet less than a week before introducing the HIP act. According to the news channel, the act would have delayed a regulation that was set to hurt Zimmer Biomet financially.
Zimmer Biomet then donated to the Georgia Representative's re-election campaign after the bill's introduction. The allegation is not the first, with other reports suggesting that Price has invested in companies while pushing for laws that could affect them.
The accusation adds to Trump's issues with conflicts of interest and have led to calls for Price to face an investigation by the Office of Government Ethics. Price has previously said that he would divest from 43 companies within 90 days of being confirmed as Health Secretary to avoid conflicts of interest.
A spokesperson for Price told CNN that the investments had been through a broker-directed account and so were bought without Price knowing – though CNN said that they had asked before publication whether a broker was involved.
"Any effort to connect the introduction of Dr Price's legislation, cosponsored with Democrats, to a campaign contribution is demonstrably false. Dr Price is fully complying with the recommendations put forth by the Office of Government Ethics," a spokesperson for Price told the news organisation.
If confirmed by the Senate, Price's position is about to become central in one of Donald Trump's first major tests as president – the repealing and replacement of the Affordable Care Act (ACA), also known as Obamacare. Trump has said little of substance about his plans for a new healthcare act but has said that he will wait for Price's confirmation to introduce it.
In a weekend telephone interview with the Washington Post, the President-elect said that the new healthcare plan would provide "insurance for everybody", saying it will be "much less expensive and much better" but did not give details further than saying it would not be a single-payer system.
© Copyright IBTimes 2023. All rights reserved.