Flying car prototype could be ready by the end of 2017 says Airbus CEO Tom Enders
Uber also announced its flying taxi plans last year.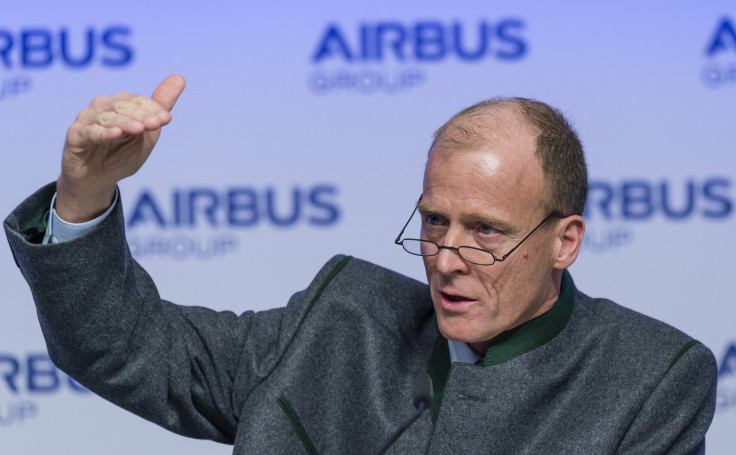 Aviation giant Airbus has announced its plans to test an autonomous airborne taxi prototype before the year ends. The company hopes to see flying taxis as the next level of transport where people can book the taxis using an app, similar to car-sharing rides.
"One hundred years ago, urban transport went underground, now we have the technological wherewithal to go above ground," Airbus CEO Tom Enders said at a conference in Munich.
The flying car will be developed under the Urban Air Mobility division of Airbus set up last year. It explores concepts such as transporting individuals on a helicopter-style vehicle that can carry single and multiple riders. The prototype likely to be out this year will only have a single passenger seat.
Although full design schematics have not been released, the flying taxi will probably fall under the vertical take-off and landing (VTOL) category and its first prototype will most likely use four rotors, something similar to Ehang's quadcopter-style drone which was unveiled at CES 2016 and is currently in flight testing mode.
Enders believes unlike road and underground transportation, the infrastructure costs related to flying taxis will be drastically low reducing costs for city planners.
"With flying, you don't need to pour billions into concrete bridges and roads," he says.
At the same time, the company realises that the flying cars could cause an enormous amount of air pollution if they are not designed keeping in mind the already polluted congested cities. Last year, Uber had announced that in the next 10 years it could make its flying taxi fleet fully operational. The ride-hailing company will also base its vehicle design on a VTOL structure.
© Copyright IBTimes 2023. All rights reserved.