Trump's Mexico border wall forges ahead as US government moves to seize citizens' land
Residents of small Texas town on the Rio Grande say they want high-tech solutions, not a 30ft-barrier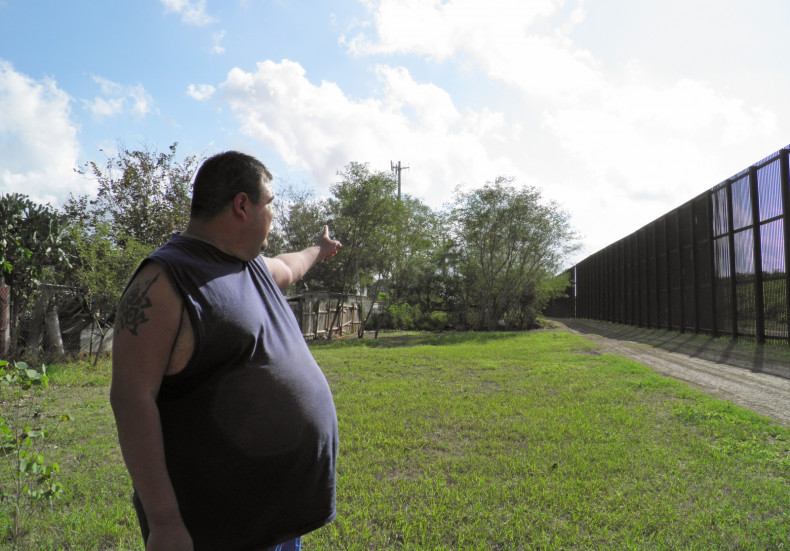 The American government has begun asking Texans to hand over their land for a price or face having it seized as the government moves ahead with President Donald Trump's promise to build more wall on the border with Mexico.
One of those people is landowner Maria Pena Flores. Before President Donald Trump took office in January she received a letter offering her $2,900 for 1.22 acres of her family's 16-acre plot near the Rio Grande river.
While the 21 page 'Declaration of Taking' is addressed to Flores, her daughter Yvette Salinas is handling the estate. "It's scary when you read it," Salinas told the Texas Observer this week referring to the letter. "You feel like you have to sign."
The US is looking to scoop up property "along its border with Mexico in order to construct a fence and related improvements designed to secure the border," the letter reads. It describes the land as being "taken" under the Secure Fence Act of 2006 and that the money is "just compensation." Legal documents handing over the property were attached for Flores and her family to sign.
Their land sits next to a particularly winding part of the Rio Grande, in the town of Los Ebanos. Salinas' cousin Aleida Flores Garcia also owns land there and was recently offered $8,800 for less than an acre of it. The problem was where the government wanted to build would cut her off from accessing roughly 28.6 acres of her property.
"We lived it. We work it. We build it up," Flores Garcia told a local ABC News outlet in February. "And then here comes people from the higher ups – I will not mention any names – higher ups, and they're eventually going to come down and say 'Hey, you're nobody. Get out of the way.'"
The Trump administration has put out a call for companies to submit proposals to build a 30ft-tall concrete barrier by 20 March. However, even the building industry acknowledges that the Trump administration will need to consider other strategies than merely building thousands of kilometres of concrete barrier in areas like Los Ebanos.
"It's not necessarily feasible that this is going to be one monolithic structure of 30-foot high wall panels from the Gulf of Mexico to the Pacific Ocean," according to Bill Sandbrook, the CEO of the large Texas-based American concrete producer US Concrete. That's because some areas along the border, like Los Ebanos are so rugged.
"I think in remote mountainous areas, where the Rio Grande is and other similar areas, there's going to be steel fencing used. There's going to be a lot of electronic monitoring used," he said.
Electronic monitoring is already being used in Los Ebanos. Right now a kind of "virtual wall" exists on the border there made up of round the clock surveillance through observation balloons, drones, and video cameras.
"Even if they build a wall, people will still come," said Garcia. "What's helped us tremendously and is less expensive is the technology – the aerostat balloons, the ground sensors and even boots on the ground."