Chinese Premier Li Keqiang said on Wednesday (15 March) that Beijing is not up for a "trade war" with the United States. He instead urged that the two sides should work together and find common ground on trade relations.
He also pledged China's commitment to free trade to allow more foreign investment, while also suggesting that Beijing and Washington should hold discussions to resolve their differences. He believed there are bright prospects for ties between the two countries.
Speaking at his annual news conference, Li said: "We don't wish to see a trade war breaking out between the two countries. That wouldn't make our trade fairer."
The premier continued that officials from China as well as the US are planning a face-to-face meeting between Chinese President Xi Jinping and his counterpart in the White House, Donald Trump.
No matter how bumpy the Sino-US ties become, the Chinese leaders are hoping that the two sides will continue to move forward in the right direction, Li said.
"We may have different statistical methods, but I believe whatever differences we may have we can all sit down and talk to each other and work together to find solutions," he added.
Li also suggested that if there are any issues that both the sides fail to resolve immediately, it should then be "shelved" for the time being, Reuters reported.
According to media reports, Trump and Xi are expected to meet in Florida in April in a series of meetings on economic and security issues.
Trump has angered China on various issues, including the South China Sea territorial dispute. Besides, he has criticised the communist country's trade practices calling them unfair and unbalanced. He has also accused Beijing of manipulating its currency to allow its goods to outsell American made products.
Despite "frictions in trade and investment" China will open its market wider, Li said.
"China will continue to open to the outside world. We welcome other partners to share with us in the development opportunities of China," the premier added.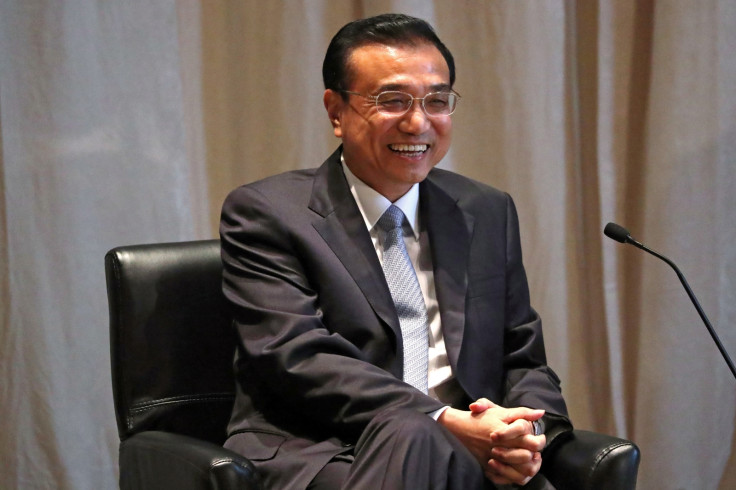 He also affirmed that Beijing would help promote Asian regional trade, while expressing China's desire to work with regional countries. It is thought to be an apparent attempt to ease concerns about China's growing economic dominance, AP reported.
"We have an open mind and we are ready to work together with others. China has no intention to overreach itself," Li said.