Trump's pick for Pentagon chief James 'Mad Dog' Mattis says US must tackle Russian threats
Mattis made the written comments to Congress as incoming Trump administration fends off accusations of collaboration with Russia.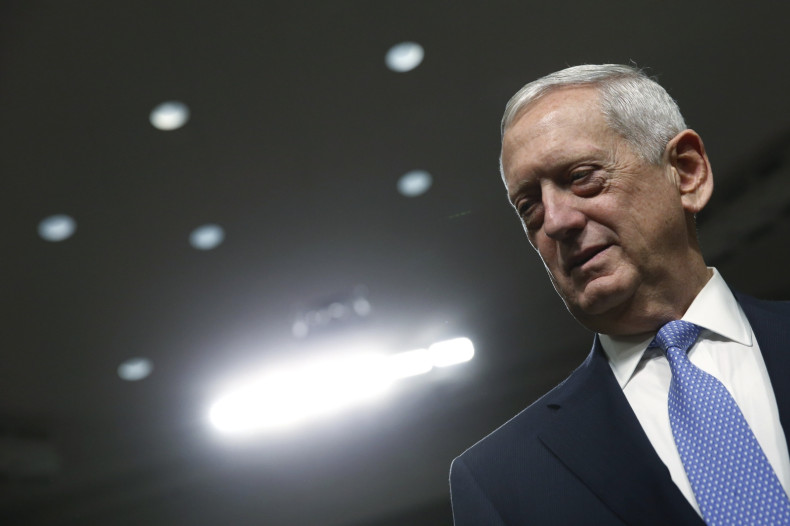 President-elect Donald Trump's pick for Secretary of Defense, James "Mad Dog" Mattis, has told Congress the US must be ready to stand up against Russia in areas where the two nations cannot see eye to eye.
Mattis' comments come as the president-elect, just eight days away from entering the Oval Office, finds himself dogged by accusations that he was aided in his path to the presidency by cyberattacks orchestrated by the Kremlin.
Allegations, vehemently denied by Trump and his aides, have also swirled around the incoming president after the publication of a report claiming he had been in contact with Russian intelligence services over a period of five years.
"We engaged with Russia even during the darkest days of the Cold War, and I support the president-elect's desire to engage with Russia now," Mattis said in written responses to questions from Congress, Reuters reported.
"At the same time, when we identify other areas where we cannot cooperate, we must confront Russia's behavior, and defend ourselves if Russia chooses to act contrary to our interests," he added.
Mattis has caused controversy in the past, breaking with convention and speaking out against government defence policy. The general, a key Trump backer, was a major critic of the policy perused by outgoing President Barack Obama. He was particularly critical of the regime's policy of rapprochement with Iran.
"Iranian malign influence in the region is growing. Iran is the biggest destabilising force in the Middle East and its policies are contrary to our interests," Mattis also said to Congress.
To gain confirmation from Congress, Mattis is courting the approval of Republicans and Democrats on the Senate Armed Services Committee, sceptical of Trump's admiration for Putin.
Former presidential candidate and the Republican head of the committee, John McCain said he "could not be happier" about the nomination but continued to caution against the mollification of Russia. McCain has been a fierce critic of Donald Trump, particularly on issues of foreign policy.