US director of National Intelligence James Clapper reportedly met President-elect Donald Trump on Wednesday (11 January) after reports about a classified intelligence document made headlines. Clapper said he spoke to Trump about the media leaks of the classified intelligence briefing on Russian hacking, which was presented to the president-elect on 6 January and expressed his "profound dismay".
Clapper stressed that he did not believe the leaks originated from within the US intelligence community. He also said that the information contained in the document has not been deemed reliable by US intelligence agencies.
"We also discussed the private security company document, which was widely circulated in recent months among the media, members of Congress and congressional staff even before the intelligence community became aware of it," Newsmax reported Clapper as saying. "I emphasized that this document is not a U.S. Intelligence Community product and that I do not believe the leaks came from within the intelligence community."
"The IC has not made any judgment that the information in this document is reliable, and we did not rely upon it in any way for our conclusions. However, part of our obligation is to ensure that policymakers are provided with the fullest possible picture of any matters that might affect national security," the Washington Times reported Clapper as saying.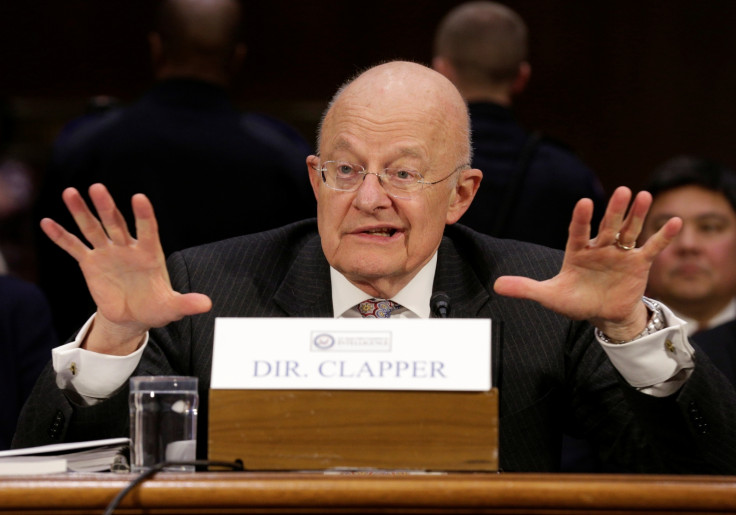 Clapper said, "I expressed my profound dismay at the leaks that have been appearing in the press, and we both agreed that they are extremely corrosive and damaging to our national security."
The classified document, allegedly provided by a former British intelligence officer, claimed Russia had a dossier on Trump, which could possibly be used for blackmailing the president-elect.
Trump has since slammed reports of the leaked document. "It's a disgrace that information would be let out," Trump said at his first formal news conference since his victory in November. "It's all fake news. It's phony stuff."
However, Trump's recently moderate attitude toward the US intelligence community appears to have remained unaffected by the leaks.
Clapper said, "President-elect Trump again affirmed his appreciation for all the men and women serving in the intelligence community. I assured him that the intelligence community stands ready to serve his administration and the American people."