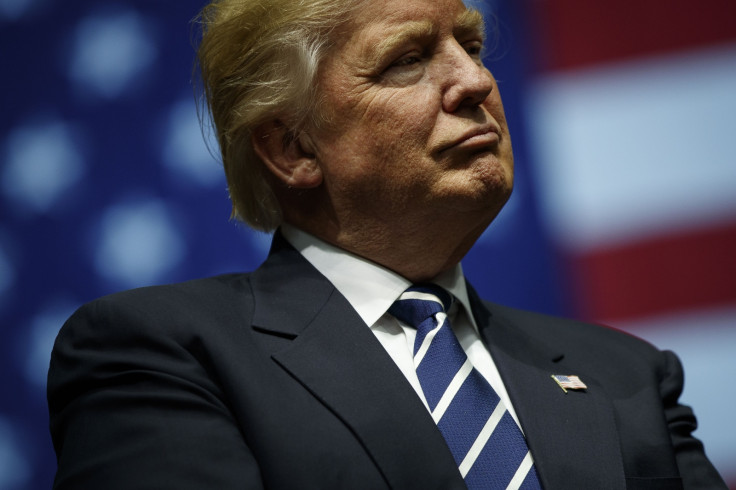 President-elect Donald Trump gave no indication in a TV interview on 11 December that he would sell his business or create a blind trust to address potential conflicts of interest when he takes the reins of power. Trump told Fox News Sunday that his executives and children would run his business empire during his term in office.
"My executives will run it with my children. It's a big company, it's a great company. But I'm going to have nothing to do with [its] management," Trump said during the interview. The president-elect said he plans to leave the day-to-day control of his business to others, but did not explain how he would totally separate himself from it.
According to The Guardian, Trump plans to hold a news conference on Thursday (15 December) to reveal the future of his company. Trump noted that "everybody knew that I was a very big owner of real estate all over the world" during his campaign.
However, the president-elect's comments also revealed that he is still running his company during the transition period. The incoming president said he turned down "seven deals with one big player, great player, last week because I thought it could be perceived as a conflict of interest".
Trump has been urged by government ethics lawyers to sell his assets in around 500 companies across more than a dozen countries, and put the money in a blind trust to avoid conflicts of interest. Trump owns hotels, golf clubs, office towers and real estate in a number of countries.
"You know, when you sell real estate, that's not like going out and selling a stock. That takes a long time," he said.
Meredith McGehee, chief of policy, programmes and strategy at Issue one, a non-profit group that is dedicated to removing money from politics, told NPR: "Let's be clear: this is not divestment of foreign holdings. And it's not any kind of blind trust. The bottom line is that, with his children in charge of operations, [there is] no way a meaningful firewall can exist."
She continued: "Rather, this arrangement enables him to enrich himself and his family through his administration's policies and actions, and will be interpreted by many across the world as a signal of how to gain access and influence with his administration."
Trump told Fox News Sunday host Chris Wallace that he has no interest in profiting during his presidency. "If I were going to do new deals right now, I am turning down billions of dollars of deals. I will tell you, running for president, the money I spent is peanuts compared to the money I won't make. And that's OK because this is so important. What I'm doing is so important."