The US Office of Government Ethics took an uncharacteristic approach to President-elect Donald Trump's announcement that he would be leaving his business "in total" to focus on running the country: it sent him a stream of sarcastic messages on Twitter.
"Bravo! Only way to resolve these conflicts of interest is to divest. Good call!" the agency tweeted. According to Reuters, Trump has not said whether he would sell his hotels, golf courses and other businesses. In a series of early-morning tweets, the president-elect promised only that he will be "leaving his great business in total".
"I will be holding a major news conference in New York City with my children on December 15 to discuss the fact that I will be leaving my great business in total in order to fully focus on running the country in order to MAKE AMERICA GREAT AGAIN," Trump tweeted." While I am not mandated to do this under the law, I feel it is visually important, as President, to in no way have a conflict of interest with my various businesses."
The president-elect continued: "Hence, legal documents are being crafted which take me completely out of business operations. The Presidency is a far more important task!"
"OGE is delighted that you've decided to divest your businesses. Right decision!" the ethics office tweeted in the classic Trump style. "We told your counsel we'd sing your praises if you divested, we meant it."
According to NPR, all of the tweets later disappeared, prompting many to suggest that the Twitter handle was hacked or an agency employee went rogue. However, hours later the tweets were re-posted, prompting a new wave of confusion.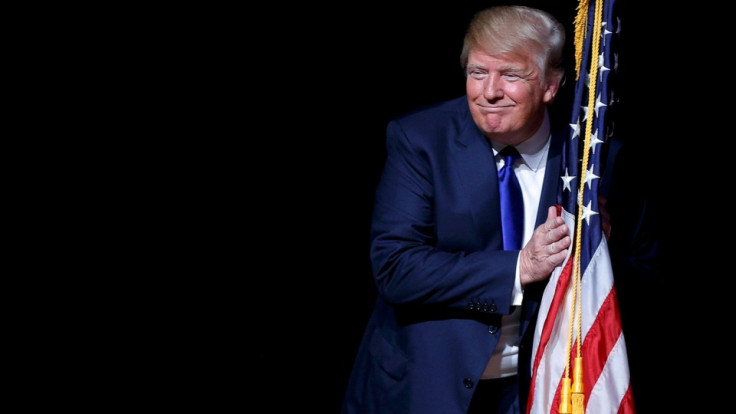 OGE spokesman Seth Jaffe, the chief of the agency's ethics law and policy branch, explained the agency's unusual approach to Trump's announcement in a statement to NPR.
"Like everyone else, we were excited this morning to read the President-elect's Twitter feed indicating that he wants to be free of conflicts of interest," Jaffe said.
"OGE applauds that goal, which is consistent with an opinion OGE issued in 1983. Divestiture resolves conflicts of interest in a way that transferring control does not. We don't know the details of their plan, but we are willing and eager to help them with it."
OGE later confirmed that the tweets were not a hack. In a second statement, the agency said it delivered the tweets solely based on Trump's morning messages. "OGE's tweets were not based on any information about the President-elect's plans beyond what was shared on his Twitter feed," the agency said. "OGE is non-partisan and does not endorse any individual."
Reuters noted that previous presidents have placed their savings and investments in blind trusts so as to not create conflicts of interests. However, Trump has spoken against blind trusts, saying it would be impractical to do with his real estate business.
Democratic lawmakers have urged Republicans to hold hearings to clarify what will happen to Trump's businesses and what role his children will play in the administration.