A key adviser to the South Korean president has told IBTimes UK there are enough checks and balances in Donald Trump's administration to prevent a flare up with Pyongyang, despite the US president's aggressive tweets about the rogue regime.
Moon Chung-in is one of the key architects of the 'Sunshine Policy' by Seoul of a softer stance towards its neighbour between 1998 and 2008. Also ambassador-at-large for South Korea's foreign ministry, he was named by the country's president as security and unification adviser.
Moon said the brusque messages sent by the US president about North Korea's belligerence as well as the "wild rhetoric" on both sides "aggravates the situation".
In October, Trump tweeted cryptically about Pyongyang "only one thing will work".
Moon said: "I am very concerned that the war of words can lead to the actions of a military conflict words can breed hostile actions it is better not to use the hostile words."
However he did express hope that Trump's team would keep the US president in check and that it was all just bluster.
Moon said: "The president (Trump) matters but the entire system matters more. Therefore I have trust in it, that is why I have a strong belief in the system in the US.
"The tweets can reflect President Trump's personal emotion and desire but the American president's personal desire cannot be translated into actual actions. In reality, there are so many checks and balances, the United States is a democratic country, the ruler cannot dictate everything," he told IBTimes UK.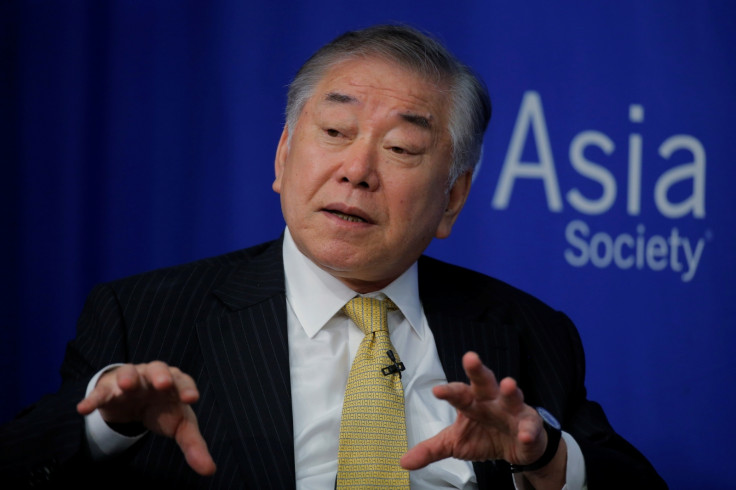 Moon was in London on Thursday (30 November) to address the Chatham House think tank where he outlined how the United States needed to work towards normalising diplomatic ties with Pyongyang because dialogue rather than rhetoric was required to ease tensions.
He told the London audience: "We must engage with North Korea, interact with North Korea so that we can have direct access to North Korea."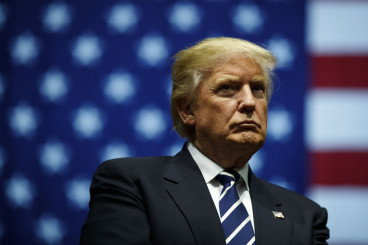 He added that "there are some fundamental limitations to sanctions" on Pyongyang as called for by the US, because, for the people of North Korea "even if they eat grass, they (the regime) will stick to their nuclear missiles, as long as they are under an external nuclear threat."
The rhetoric has also been ramped up on the international stage, with Russian foreign minister, Sergei Lavrov accusing the US of provoking Pyongyang into stepping up its nuclear missile programme.
"If they want to find a pretext for destroying North Korea, as the US envoy said at the UN Security Council, then let them say it outright and let the supreme American leadership confirm it," Lavrov said, on a visit to Minsk, according to the BBC.
Moscow has rejected calls by Trump to sever ties with Pyongyang, following its launch of a ballistic missile that landed in Japanese waters this week.
However, Moscow is taking precautions and the Russian state news agency RIA reported that Russian marines have practised landing operations at its North Korean border, involving the crews of the Pacific Fleet ships Admiral Nevelskoy and Peresvet.