Trump's Twitter diplomacy mocked in China as Secret Service weighs if he should have social media
Government-run Chinese media say nation won't be a 'fat lamb' for the US under Trump.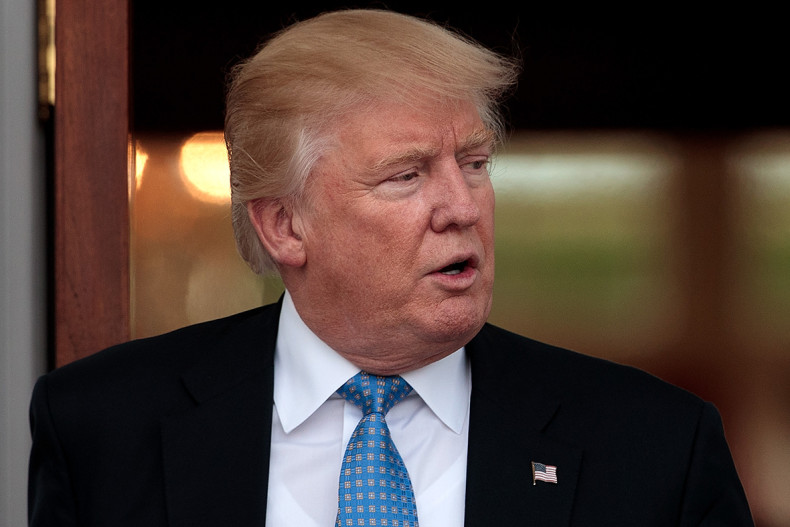 President-elect Donald Trump cannot expect China to be a "fat lamb" the country's government-led media have said. They and Chinese internet users are mocking Trump's Twitter diplomacy following a row over a phone call with Taiwan.
"No matter what Trump thinks, China must be determined to upset his unreasonable requests at his early time in office," said an opinion piece published Monday (5 December) by the Global Times — a daily newspaper established by the Chinese Communist Party.
The Chinese government will "fight back," it urged, if Trump's "moves harm China's interests." And it took the stance that "if China behaves soft-heartedly for the greater good of the (sic) bilateral ties, it will only embolden Trump to be more aggressive."
Trump has drawn Chinese anger in recent days after he took a 10-minute call from Taiwan's leader President Tsai Ing-wen. China lashed out and filed an official complaint with the US government over the weekend because America has cleaved to the "One China" policy and recognised Taiwan as part of the global superpower for the last 40 years.
Trump attacked China on Twitter Sunday for lodging the complaint, saying he didn't need permission to take the phone call from Ing-wen. He took aim at the country for devaluing its currency and building a series of military atols in the South China Sea.
"No, we didn't ask you (about our construction activity in the South China Sea), do you have any problem with that?" the Global Times quoted one Chinese internet user as saying. "Can a Twitter post replace the White House spokesman? Or the US Congress? Of course we should pay attention to Trump's tweets, but we need to take his words with a grain of salt," another said.
In an interview on CNN Saturday (3 December) one of Trump's closest advisers, former campaign manager Kellyanne Conway, said the Secret Service, Trump and "others who help decide those issues" will weigh whether he can continue using social media as president. "The President-elect looks at his social media accounts," she said, "as a very good platform for which to convey his messages." Trump has a combined 25 million followers on Facebook and Twitter.
There has been "too much predictability" in America's approach to China during the Obama administration, a former China analyst at the Central Intelligence Agency, Christopher Johnson, told the Wall Street Journal Monday. Although he added "a little unpredictability is a good thing, but too much is scary" and that "there's a fine line" between the two.
An editorial in China Daily, a newspaper run by the People's Republic of China, questioned whether Trump should be allowed to shoot from the hip on social media when it comes to diplomacy. "The Sunday posting exposed pitiful neglect, if not wilful disregard, of both governments' persistent endeavours to anchor the delicate, and recently volatile, relationship," it said.
Trump, it warned, should "come to terms with the real, not imagined, reality of international relations ... because a misstep as president will be far more damaging than one as President-elect."