A tsunami warning has been called off after a magnitude 7.9 earthquake struck off the coast of Alaska on 23 January.
The earthquake struck at 12:31am local time, 300km south-east of Kodiak at a depth of 10km, according to the US Geological Survey (USGS).
Coastlines across the state and the neighbouring Canadian state of British Columbia were included in the warning.
The alert warned people in low-lying areas to move to higher ground.
Officials in the western US states of Washington, Oregon and California have also been placed on alert for a possible tsunami.
The NWS Pacific Tsunami Warning Center said that "widespread hazardous tsunami waves were possible".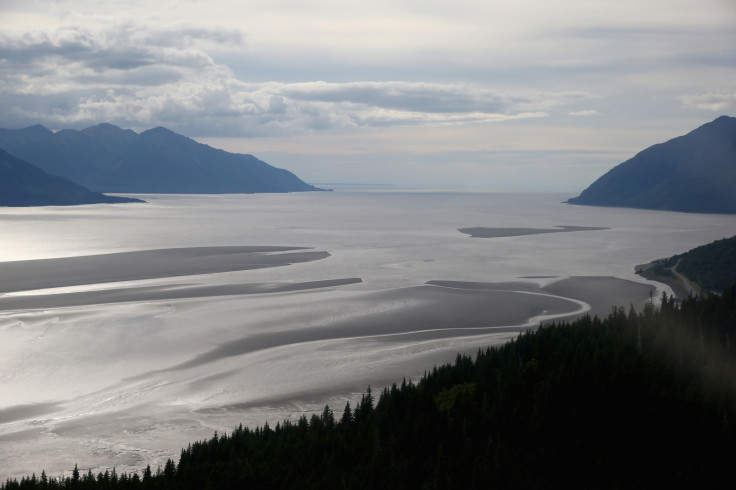 Three further quakes have been reported by the USGS, one struck 35 minutes after the initial quake with a magnitude of 4.7, the next came 11 minutes after that with a strength of 5.0 with the most recent striking five minutes later at 4.6.
A series of aftershocks are continuing to strike in the area too as evacuations take place with almost 20 tremors and quakes reported in the immediate hours after the first one.
The USGS has also confirmed the cause of the quake.
Two convergent tectonic plates, the Pacific and North American plates are thought to have engaged in a strike slip, resulting in the quake.
On Twitter, one Alaskan who claims to be in the earthquake zone of Kodiak, tweeted about the events.
She reported that low light levels, snow and ice has made evacuations harder.
Evacuation sirens which are apparently tested every Wednesday at 2pm, are instead going off in the middle of the night, which Kylie described as "terrifying."
There are tailbacks in roads across the state as citizens try to flee for higher ground with the first tsunami waves set to hit in the coming hours.
No waves have reached the Kodiak region yet, but police have urged members of the public to get to at least 100ft above sea level.
One news reporter in Alaska tried to contact the local police for more information but was told that they didn't have time to speak to him as "lives are at stake."
Police in the Californian city of San Francisco have issued a warning to those living close to the coast.
They have told residents who live within three blocks of the Pacific coast or five blocks of San Francisco Bay to be prepared to evacuate.
The last significant earthquake in the area took place on 26 January 2016 which was felt across much for the region.
The deadliest known quake in the region struck in 1964 when a magnitude 9.2 earthquake and tsunami killed 139 people.