TTIP: Europe to Safeguard NHS in US-EU Trade Deal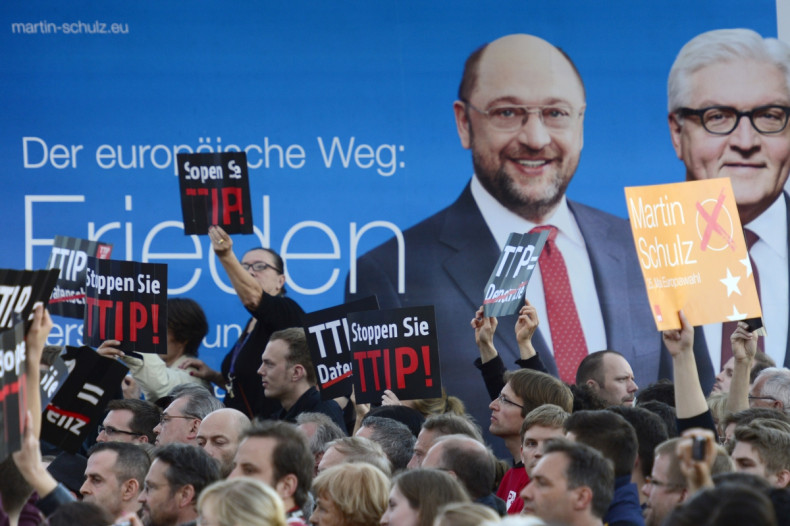 A massive trade deal between the United States and the European Union that could boost the British economy by £4bn a year looks increasingly likely to go ahead after negotiators overcame one of the key obstacles.
The EU's top negotiator Ignacio Garcia Bercero said American healthcare companies will not be allowed to run NHS services if the deal goes ahead, saying it would be "fully safeguarded".
In a letter to former Labour shadow health secretary John Healey, head of Britain's all-party group on the trade deal, Bercero said that sovereign nations would be free to run healthcare services as they wish.
"Although health services are in principle within the scope of these agreements and ongoing negotiations, we are confident that the rights of EU member states to manage their health systems according to their various needs can be fully safeguarded," he said.
The guarantee is a major boost for trade unions who feared that the deal could lead to a scenario where parts of the NHS were open to privatisation.
The Transatlantic Trade and Investment Partnership, referred to as TTIP, has been under negotiation for a year but progress has stalled in recent months.
Campaigners have sought to protect public services from US investors while urging controversial investor-state dispute settlements (ISDS) to be removed from the deal.
Speaking to IBTimes UK in June, the UK's shadow trade and investment minister Ian Murray said there was "no case" for including ISDS instruments in the US-EU pact.
ISDS have been attacked as a secretive dispute mechanism. In the letter to Healey, Bercero sought to ease concerns that their inclusion would create opportunities for multinational companies to sue sovereign governments over policy decisions.
"We can already state with confidence that any ISDS provisions in TTIP could have no impact on the UK's sovereign right to make changes to the NHS. I hope that this information clearly demonstrates that there is no reason for fear either for the NHS as it stands today, or for changes to the NHS in future, as a result of TTIP," he said.