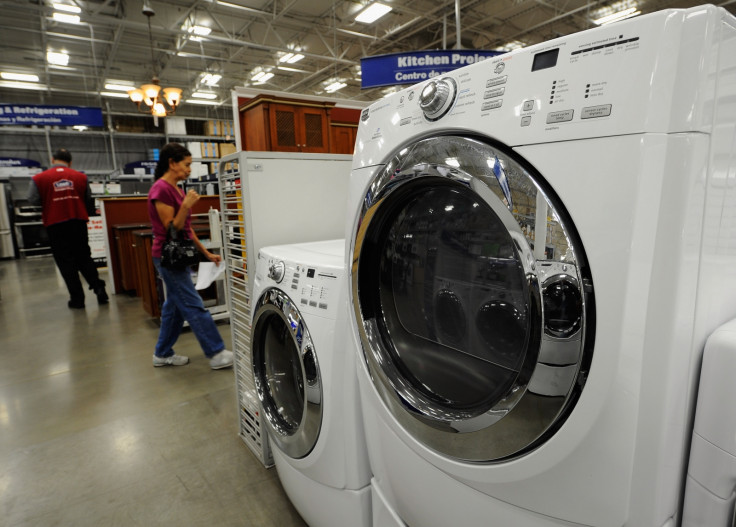 Dangerous tumble dryers are causing three fires a day, according to the Local Government Association. Faulty – and potentially deadly – tumble dryers must be urgently recalled, they warn. Latest figures from the organisation show that an average of three fires a day are caused by exploding machines.
Jeremy Hilton, chairman of the LGA's fire services management committee, said: "Firefighters are attending tumble dryer fires three times a day, which is alarming. These defective products are endangering lives, causing thousands of pounds of damage to homes and making people homeless."
Three people have died and 300 been injured by dryer blazes in recent years, and the LGA recorded 2,190 tumble-dryer related incidents between 2012 and 2014.
Manufacturers Hotpoint, Indesit and Creda are in the process of fixing an estimated 4.3 million faulty tumble dryers across the UK after their parent company, Whirlpool, notified customers of a widespread safety defect last October.
The defect causes fluff to build up near the machine's heating element and causing a fire.
The LGA warns that companies running lengthy repair programmes for potentially dangerous machines are "risking" the lives of millions of customers. The organisation, who who represent 48 fire and rescue authorities in England and Wales, is calling for all white goods to have fireproof markings on them, for easier manufacturer identification, model and serial number.
The Telegraph has reported that families are being scammed into buying replacements for £99 from the manufactures and also face an 11-month wait for a repair to fix the issue, while Whirlpool failed to issue a full product recall.
Based on Freedom of Information requests to fire brigades, the Daily Mirror estimates that 6,000 fires may have been caused by faulty dryers in the past six years. "People using faulty tumble dryers are unwittingly playing Russian roulette. Leading manufacturers need to recall affected models as soon as possible to protect their customers, the LGA chairman said.
The LGA advises that people should not leave machines on overnight, or while no one is at home. They should also clean out the compartment where fluff builds up after each load to reduce the fire risk and leave the vent or any other opening uncovered.
Some 5.3 million faulty appliances were manufactured between April 2004 and September 2015 and sold in the UK. The company said that more than a million were estimated to have been replaced or are no longer used by owners, but the remainder require a modification that will see an engineer replace the back panel and rear drum seal.