Tunisia Bardo Museum siege: First pictures as gunmen kill 8 tourists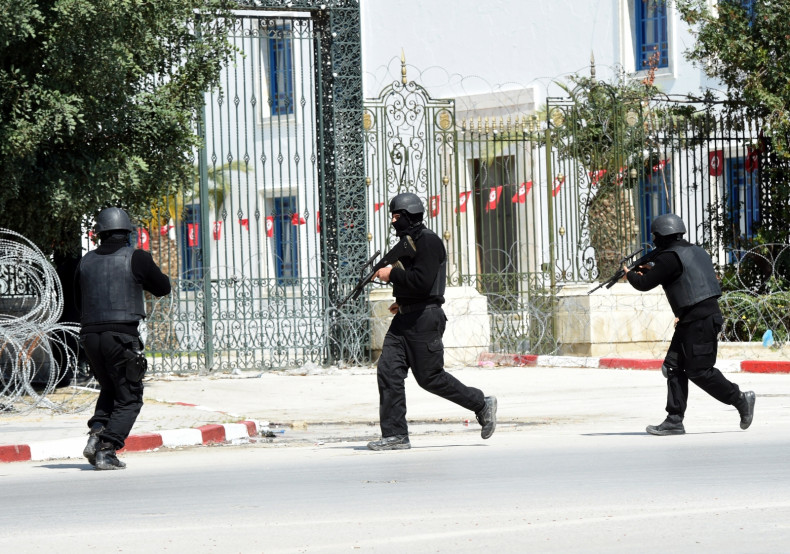 Pictures of people hiding inside the Bardo Museum in Tunis, after two gunmen shot dead at least seven foreign hostages, have emerged on social media.
Tunisian interior ministry spokesman Mohamed Ali Aroui told Shems FM radio station that two terrorists were holed up and surrounded by security forces at the museum. There were also unconfirmed reports that tourists from European countries, including Spain and Italy, had been taken hostage.
The Bardo museum, where the shooting rampage took place, is near the parliament building in central Tunis.
Italian foreign ministry told IBTimes UK that two Italians were wounded in the attack and 100 managed to escape the attack.
Independent radio station Radio Mosaique said that three men dressed in military-style fatigues had launched the attack.
Tunisian armed forces are currently fighting Islamist groups which emerged after the country's 2011 revolution, with thousands of Tunisians believed to have left the country to fight for Islamist groups in Syria and Iraq.