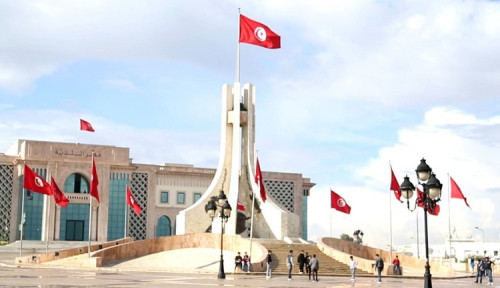 Tunisia is a country that now has its fourth Prime Minister within three years. Mehdi Jomaa, an Independent, assumed office as Interim Prime Minister on 10 January 2014. This is an indication that the country is still in need of much greater stability if it is to attract both the domestic and foreign investment required to bring down a high unemployment level (15.7 per cent end Q3, 2013) and lift the living standards of its citizens.
In comparison to subsequent events after Tunisia's "Jasmine Revolution" of 2011, like the overthrow of former long-term leaders in Libya and Egypt, and now the terrible civil war raging in Syria, Tunisia is so tranquil as to be almost forgotten by outside media.
There have been, however, sporadic incidents of violence including the murders of two secular, leftist opposition politicians last year – that of Chokri Belaid on 06 February and Mohamed Brahmi on 25 July – which stalled the much needed political progress required, if social and economic stability are to follow.
Not helping matters and doing nothing to promote confidence in the new Government, was the very light sentences handed down to 20 attackers of the United States Embassy in September 2012. The attack caused much damage, four people were killed and dozens injured and a nearby school, supported by US aid was burnt down. The attackers received two-year suspended jail sentences in May 2013, which prompted Washington to issue a statement stating that they were "deeply troubled".
On 21 January 2014, The Tunis Times reported on the hindrance of the passage of a new Constitution being voted into law by the country's parliament. Now more than three years since former strong man, President Zine el-Abidine Ben Ali was overthrown and fled with his family to Saudi Arabia, the major issue blocking any breakthrough centred around the place of Islam in the political and legal framework of the country.
The problem, not new, arises because Article 2 of the new Constitution was formally passed and decrees that Tunisia is a civil/secular state. Article 45 enshrines equal rights, which ensures a legal basis for the status of women as well as non- Muslims, but is another bone of contention with the religiously conservative.
Probably Article 6 angers the Islamists more than any other as it prohibits the bringing of any charges of apostasy and "guarantees freedom of belief and conscience and the free exercise of religion".
On 14 January, Tunisia's Higher Islamic Council demanded revision of the Article stating:
"It is necessary to remove the notion of freedom of conscience from the constitution as it reflects contrary aspects to the precepts of Islam..."
The Council's demands have not been met and although Islam has been declared the national religion, this is still insufficient and doesn't go nearly far enough to please the Islamists, who include many in Tunisia's largest political party, Ennahda. The Party, formerly under different names and subject to government ban, has been strongly influenced since its foundation by the likes of Egypt's Muslim Brotherhood.
The current Ennahda (Renaissance) Party was formed after the collapse of the Ben Ali Government and won 37 per cent of the vote and 89 of the 217 Constituent Assembly seats in the October 2011 Election, making it Tunisia's biggest party against a much larger secular, though fragmented, opposition.
Officially at present an "Islamic" party, as opposed to "Islamist" and claiming not to want a theocracy or Islamic Caliphate, it is widely perceived as having a moderate leadership but much more fundamentalist base. Many of its supporters claim that there is a contradiction in making Islam the state religion and yet defining Tunisia as "a civil state that is based on citizenship, the will of the people and the supremacy of law". (The Islamists only recognise Sharia law and democracy is a western system "laid down by man" and infidel).
Really there are two Ennahdas, or two faces of Ennahda. To the outside world and domestically, in Tunis and the larger, more sophisticated urban areas of the country, there is a more reasonable, secular, socially liberal party. The other, in tune with conservative and narrower Islamic values, is shown to the rural areas and the much poorer centre and south of the country.
To its credit, Ennahda has towed a relatively moderate line both in government coalition and since January 2013 when it stepped down to be part of a "neutral interim" government until a new Constitution could be put in place.
This was due to a combination of political opposition within the Constituent Assembly, strikes and/or the threat of strikes by the Trades Unions, Lawyers and other influential secular bodies and the murderous example of next door's Algerian Civil War in 1991, which the leadership often expressed as an example of a horror not to be repeated and a reason for choosing moderation.
Events in Egypt and Libya and the infiltration by terrorist organisations of Tunisia's border areas, in particular the Chaambi Mountain National Park, have also had a significant bearing on how the Government implements its policies.
Yet there have been those, at times holding the highest offices in government, who have betrayed their true feelings for an Islamist state. In November 2011 at a rally in Sousse, Ennahda Party Secretary General and Tunisia's Prime Minister from December 2011 to March 2013, spoke of "...a divine moment in a new state, and in hopefully, a 6th Caliphate...".
Drafting the new Constitution theoretically started after the election of the national Constitutional Assembly on 23 October 2011 had has probably been debated in detail Article by Article since. It was finalised on 24 January 2014 and should pass into law on 27 January.
It is hard to credit that this all started on 17 December 2010 when a street vendor in the rural town of Sidi Bouzid named Mohammed Bouazizi, set himself on fire, allegedly in protest at being insulted by a government official – his sister stated it was because that official was a woman – and it was no doubt an act of both desperation and depression.
On the third anniversary of Mr Bouazizi's death, a crowd numbering a few thousand gathered in Sidi Bouzid as much in protest to the fact that nothing had changed. A young woman told Al Jazeera: "Not dignity, not jobs, and not freedom."
As that young woman is part of the 35 per cent of young people who have no jobs, now that the Constitution is sorted, Tunisia's politicians may like to concentrate on getting the economy rolling again. For all Ben Ali's faults, during his tenure the country's Gross Domestic Product motored along at a respectable four to five per cent growth per annum.