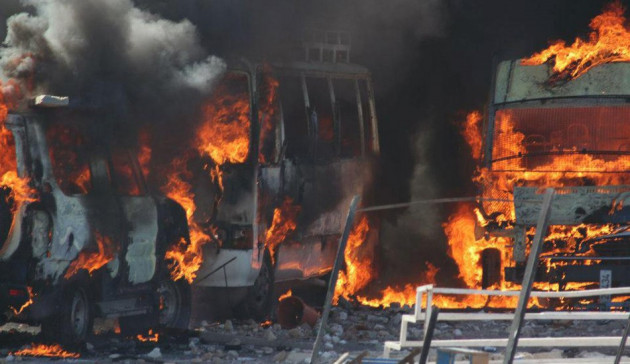 At least 50 people, the majority of them police personnel, have been injured as protesters clashed with the authorities over the reopening of a rubbish dump yard in the Tunisian island of Djerba, a popular tourist destination.
The clashes started as the authorities in Guellala decided to reopen an unofficial dump yard that was promised would remain closed until 2013. Guellala has a population of 13,000 people and is located at the south of Djerba.
Protestors threw stones and firebombs at the police and several police vehicles were set on fire after clashes broke out following the failure of talks with government officials. At least six police cars were burnt by the protesters.
At an earlier meeting with the authorities, people in the town were promised that the unofficial dumping yard would be kept closed, according to local media reports.
"A large number of protesters in the centre of Guellala attacked a police post with rocks and petrol bombs," said Khaled Tarrouche , spokesman for the interior ministry.
Tarrouche put the number of injured at 49 policemen and two protesters. No arrests have been made so far.
"There were 49 police injured, with fractures and other injuries caused by rocks and petrol bombs."
Calm has been restored in the area with the help of more police force which reached the town from the capital Tunis. Police used teargas shells to disperse the crowd.
Unemployment, poor living conditions and lack of other civic amenities are major issues in Tunisia, the smallest country in North Africa.