The anticipated Tupac Shakur biopic has finally been given a release date. All Eyez On Me suffered a string of setbacks in 2016 but will finally arrive in US cinemas on 16 June 2017.
All Eyez On Me stars rising actor Demetrius Shipp Jr as Tupac and follows the late rapper's life and career until his death in 1996. According to The Wrap, movie studio Lionsgate have now acquired rights to the biopic and have scheduled a release date for America which coincides with what would have been Tupac's 46th birthday.
As expected, Shipp Jr, 28, is relieved that the film has received the green light and told his Twitter followers: "Great feeling to be able to reflect back and see how God worked something out for the best. It was just a set up for bigger and better. Ready for take off."
Directed by revered music video visionary Benny Boom, All Eyez On Me will also star The Walking Dead actresses Danai Gurira and Lauren Cohan as Tupac's mother Afeni Shakur and his manager Leila Steinberg respectively. Kat Graham will play the rap legend's close friend and rumoured ex-girlfriend Jada Pinkett Smith while Notorious actor Jamal Woolard will reprise his role as Biggie Smalls.
Morgan Creek Productions had initially hoped to release the film in time for the 20th anniversary of Tupac's death on 13 September but the film became embroiled in a number of legal issues. It was claimed that rapper Daz Dillinger had taken issue with his song, Ambitionz Az A Ridah, being used in the film's official trailer.
In a lawsuit, Dillinger reportedly argued that he owned rights to the song and his permission to use the song was not obtained. Publishing house BMG are said to have blocked the film's release while the legal dispute was resolved.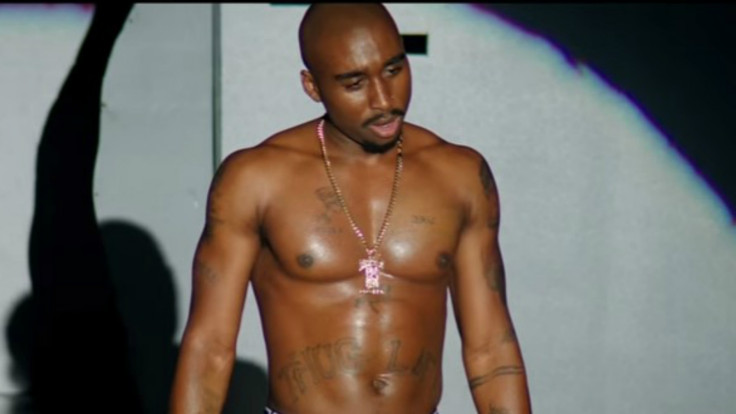 All Eyez On Me is Shipp Jr's first acting gig and he has big ambitions for the picture. The actor previously told IBTimes UK that he hopes to change the public's perception of Tupac, describing the singer as "misunderstood". Shipp Jr explained: "[Through] playing him, I wanted people to understand him because for it all to end with that [death] scene, it was like, I understand why his life was cut short and he was really misunderstood on a lot of things and betrayed in a lot of ways."
Tupac was 25 when he was shot and killed in a drive-by shooting after leaving a Mike Tyson boxing match in Las Vegas. The Changes rapper will be inducted into the Rock And Roll Hall Of Fame on 7 April alongside the likes of Pearl Jam, Journey and Electric Light Orchestra.
Watch the All Eyez On Me trailer: