Turkey: Ankara Court Lifts Erdogan's Twitter Ban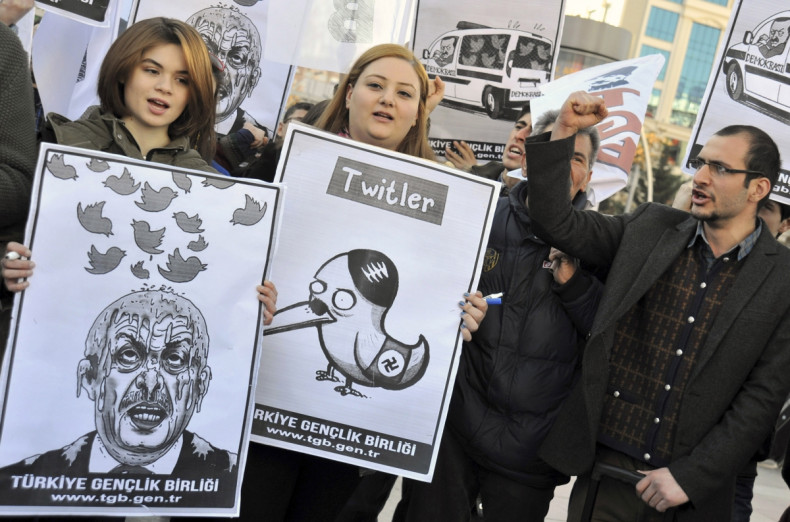 An Ankara court has temporarily suspended a Turkish government agency's decision to block access to Twitter.
Turkey's telecommunication authority (TIB) banned access to Twitter hours after prime minister Recep Tayyip Erdogan vowed "to wipe out Twitter".
Ankara court's "stay of execution" comes as a result of a legal challenge by the Turkish Bar Association. The legality of blocking all Twitter instead of the few accounts for which court orders existed, had been widely contested in Turkey according to Zeynep Tufekci, assistant professor at the University of North Carolina, Chapel Hill and expert on social media.
Twitter block in Turkey sparked a global outcry with tens of thousands of Twitter users posting photos, cartoons, memes and artworks to express outrage at the government's decision to shut down the popular microblogging site.
More than 500,000 tweets were posted in the first 24 hours using the hashtag #twitterisblockedinTurkey, according to social media search engine Topsy.
TIB said it had engaged in such a drastic measure to protect "private life privacy".
"Twitter has been blocked as a preventive measure in order to prevent future damage to our citizens as a last resort," the statement said, adding that the microblogging website had previously ignored several Turkish court orders to withdraw online content.
"Despite all our good-willed efforts for the implementation of court orders, Twitter showed indifference to those rulings and refused to recognise them."
Four Turkish courts ordered to block specific accounts and formed the legal basis for the ban. Two are defamation cases, one is a missing case (the court has been recently dissolved).
The last one is about a housewife "in whose name someone opened social media accounts, impersonating her and distributing pornography allegedly of her but actually not", explains Tufekci.
Twitter has suspended the fake housewife account. But for the other defamation cases, the government claimed they had no choice but to ban all Twitter use. The government's decision is backed by a newly approved surveillance and censorship law on social media.
The Turkish government can appeal the Ankara ruling.
Twitter has started talks with the Turkish government. It has reassured users in the country that the service would return soon and the network would ensure protection of their privacy.