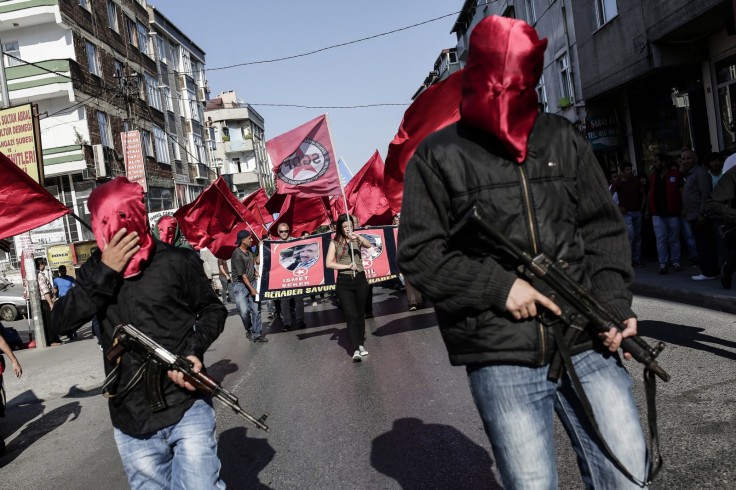 Turkey has taken the extraordinary step of calling a special meeting of all NATO's 28 member countries, to address the escalating violence in Syria and military operations against the Islamic State (IS) group and PKK Kurdish separatists.
The meeting was prompted by an escalation in military activity by Turkey after a suspected IS suicide bomber killed 32 people, in the border town of Suruc.
The incident sparked widespread violence in the mainly Kurdish southeast, with the rebel Kurdistan Workers Party or PKK killing two police officers, in retaliation for the suicide attack.
Although there have been no official claims of responsibility, Kurdish rebels are being blamed by the Turkish authorities for the attack.
The authorities believe the bomb attack was revenge for the Turkish airstrikes against PKK bases situated in northern Iraq.
The meeting, which will be held in Brussels on Tuesday (28 July), was invoked under Article 4 of the NATO treaty.
This allows any of the organisation's 28 members to request assistance when they consider "their territorial integrity, political independence or security is threatened".
A statement from NATO Secretary General Jens Stoltenberg confirmed the reports saying: "Turkey requested the meeting in view of the seriousness of the situation after the heinous terrorist attacks in recent days, and also to inform Allies of the measures it is taking.
He told BBC World TV: "When Turkey requests for such a meeting I think it's very right and very timely to have a meeting where we address the turmoil and the instability we see in Syria, Iraq and surrounding and close to NATO borders of Turkey."
He said he had spoken to Turkish Prime Minister Ahmet Davutoglu two days ago, expressing condolences for the loss of life and in support of Turkey's actions against Islamic State.
"I... also commended him and Turkey for stepping up their efforts to fight ISIL and to fight terrorism and to also increase control over their borders and to stem the flow of foreign fighters.
"NATO Allies follow developments very closely and stand in solidarity with Turkey," he added.
The US has also backed Turkey's airstrikes against the PKK, saying it "has a right to defend itself".
The deputy national security adviser to President Barack Obama, added that Washington welcomed Turkey's 'increased focus and accelerated efforts' against IS militants.
The PKK has been seeking autonomy from Turkey since 1984 and is also considered a terrorist organisation by Ankara.
Article 4 has previously been invoked by Turkey in 2003 and 2012 and by Poland in 2014.