Turkey mass arrests: 251 'terrorists' linked to Isis and Kurdish militants rounded-up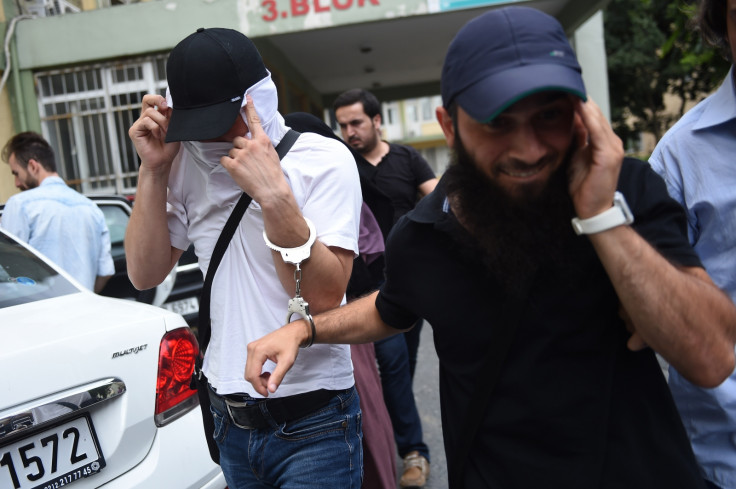 Turkish authorities have arrested 251 people suspected of ties to Islamist and Kurdish militant groups in a sweeping crackdown as part of a response to a series of deadly attacks.
Up to 5,000 policemen were reportedly involved in raids carried out in 13 provinces against all terror groups "without distinction", Prime Minister Ahmet Davutoglu's office said.
The main targets were supporters of the Islamic State (Isis) jihadi group and the banned Marxist-Leninist Kurdish separatist movement Kurdistan Workers Party (PKK).
The clampdown came after an escalation of violence, which started with the suicide bombing that killed 32 socialist youth volunteers in the southern city of Suruc, on the Syrian border.
The alleged bomber was identified as 20-year-old Turkish student Seyh Abdurrahman Alagoz, from Adiyaman, in the south east of the country, with the government saying he had links with IS.
Two days after the bombing the PKK, which accuses the Turkey's moderate Islamist AK Party government of tolerating or even supporting IS, claimed it murdered two police officers in retaliation for the attack.
A day later another Turkish policeman was shot dead in the Kurdish-majority city of Diyarbakir.
The same day gunfire from the IS-held area of Syria killed a Turkish soldier at a military outpost just across the border.
The shooting pushed Ankara to launch airstrikes against IS positions in Syria and to allow the US to use the strategic Incirlik air base against the extremist group, two steps that government had previously been reluctant to take.
© Copyright IBTimes 2023. All rights reserved.