Turkey Deploying Tanks near Syria Border to Fight Isis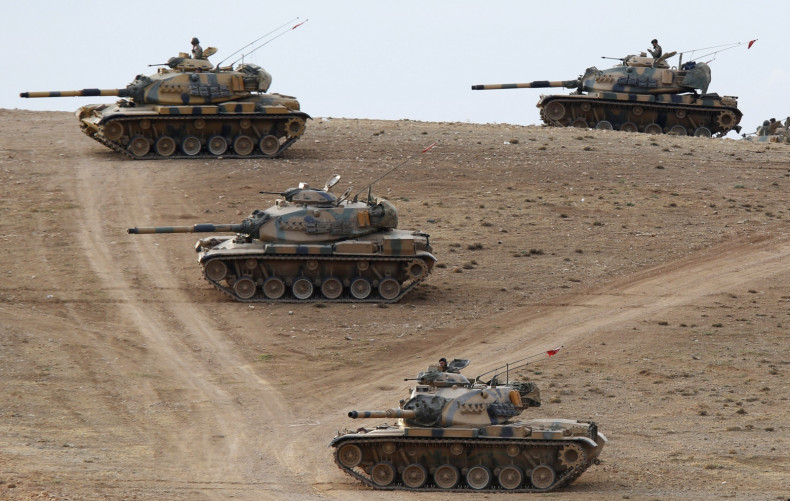 Turkey is deploying tanks near the Syrian border and is reportedly considering sending troops into the war-torn country to fight Isis militants.
After several rounds of shells hit the besieged Syrian border town of Kobane in the Turkish territory, at least 15 tanks have been mobilised in the area by Ankara with their guns pointing towards Syria.
More armoured vehicles are also reportedly on their way.
The move comes as Isis fighters are closing in on the key Kurdish town in Syria.
Turkey has so far not joined the anti-Isis coalition but the latest round of shelling has forced it to reconsider its position.
The deployment of troops in Syria will be considered by the Turkish parliament when it convenes after the summer break on Thursday, 2 October.
Turkey's policy shift follows Prime Minister Recep Tayyip Erdogan's recent visit to the US for the UN General Assembly meeting.
"We will hold discussions with our relevant institutions this week. We will definitely be where we need to be. We cannot stay out of this," the Turkish premier said earlier.
Turkey kept away from the anti-Isis offensive launched by the US and Arab nations fearing for the safety of 49 Turkish nationals who were held hostage by the Isis. The captives were released a few days ago.